In collaboration with Bombshell Boutique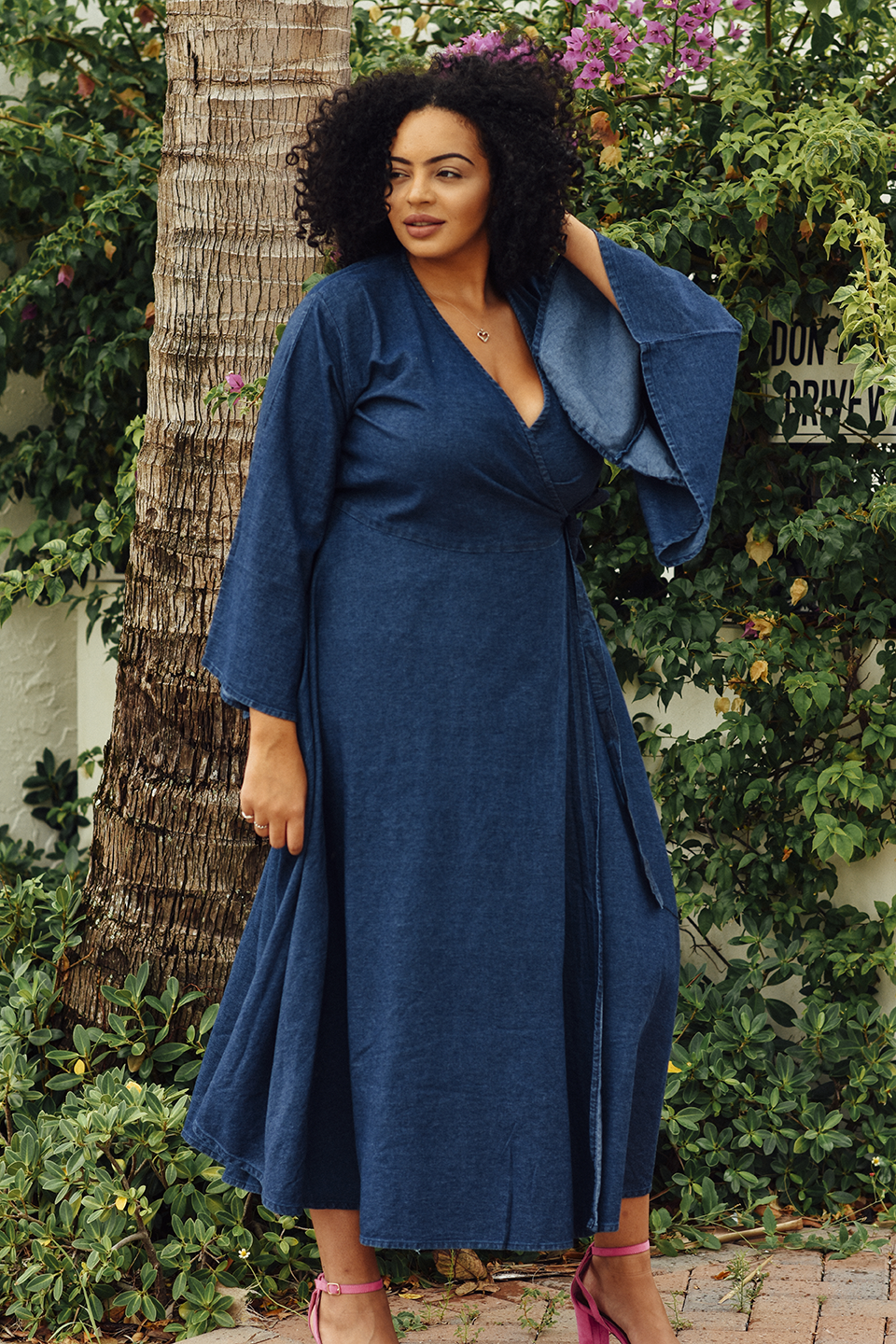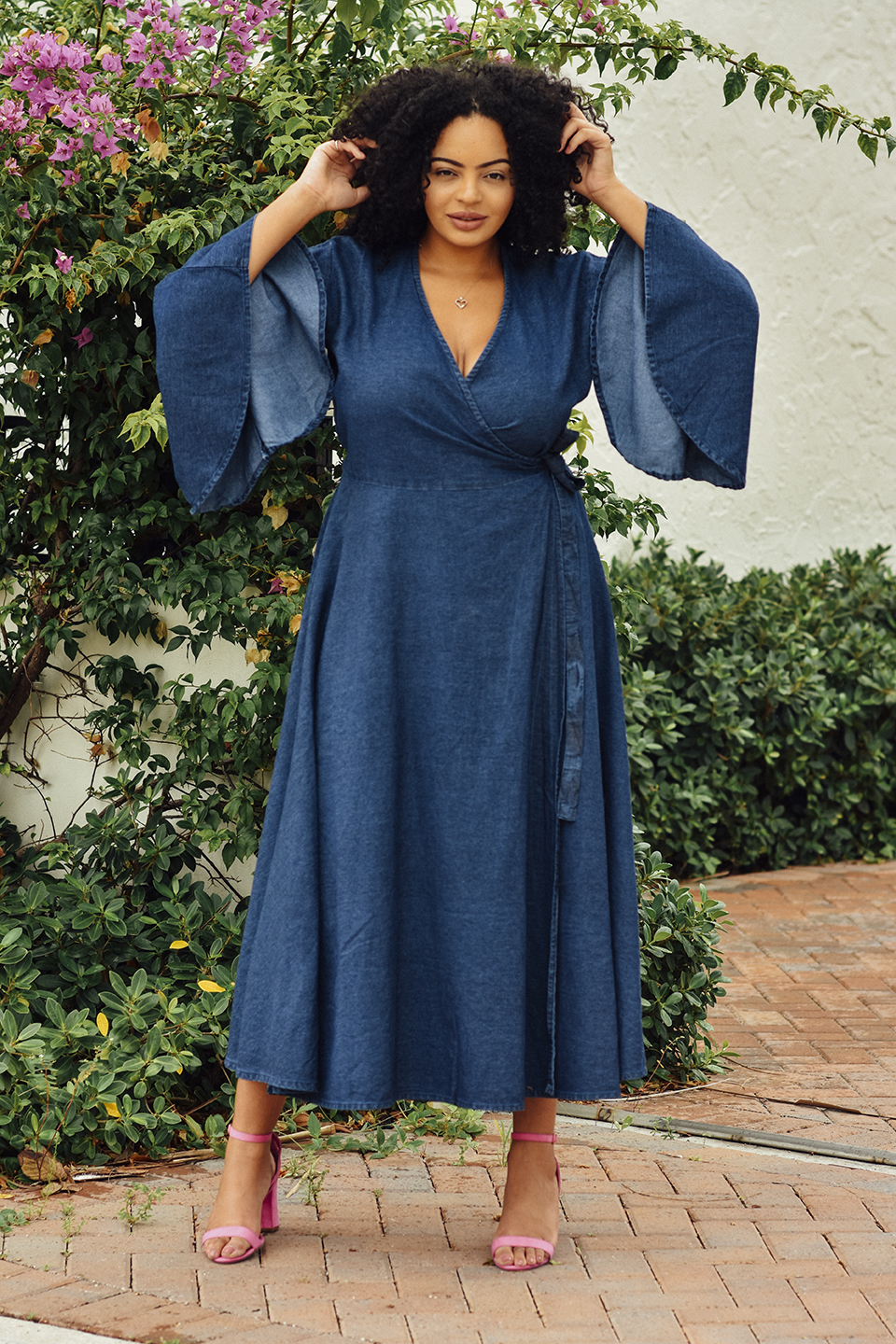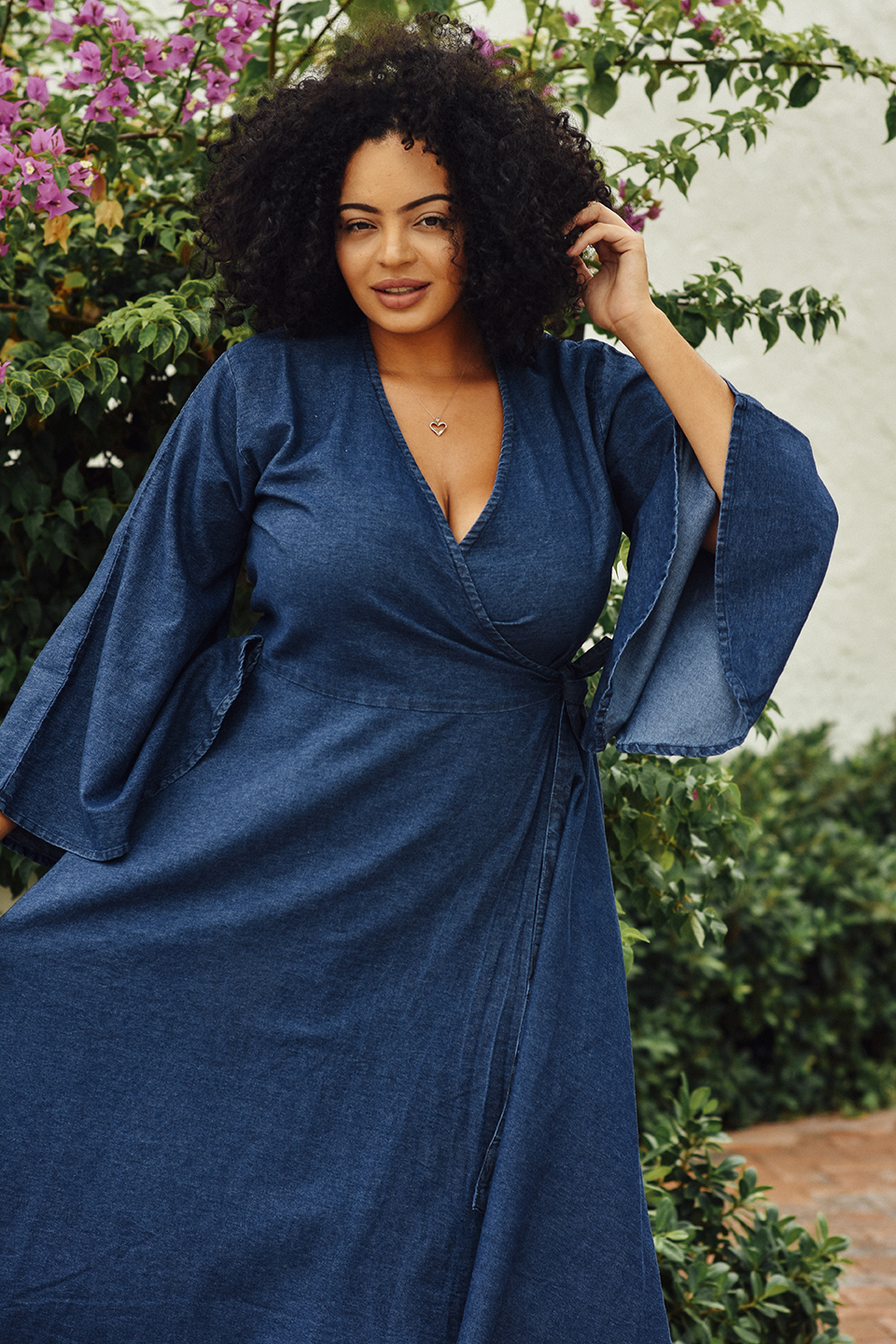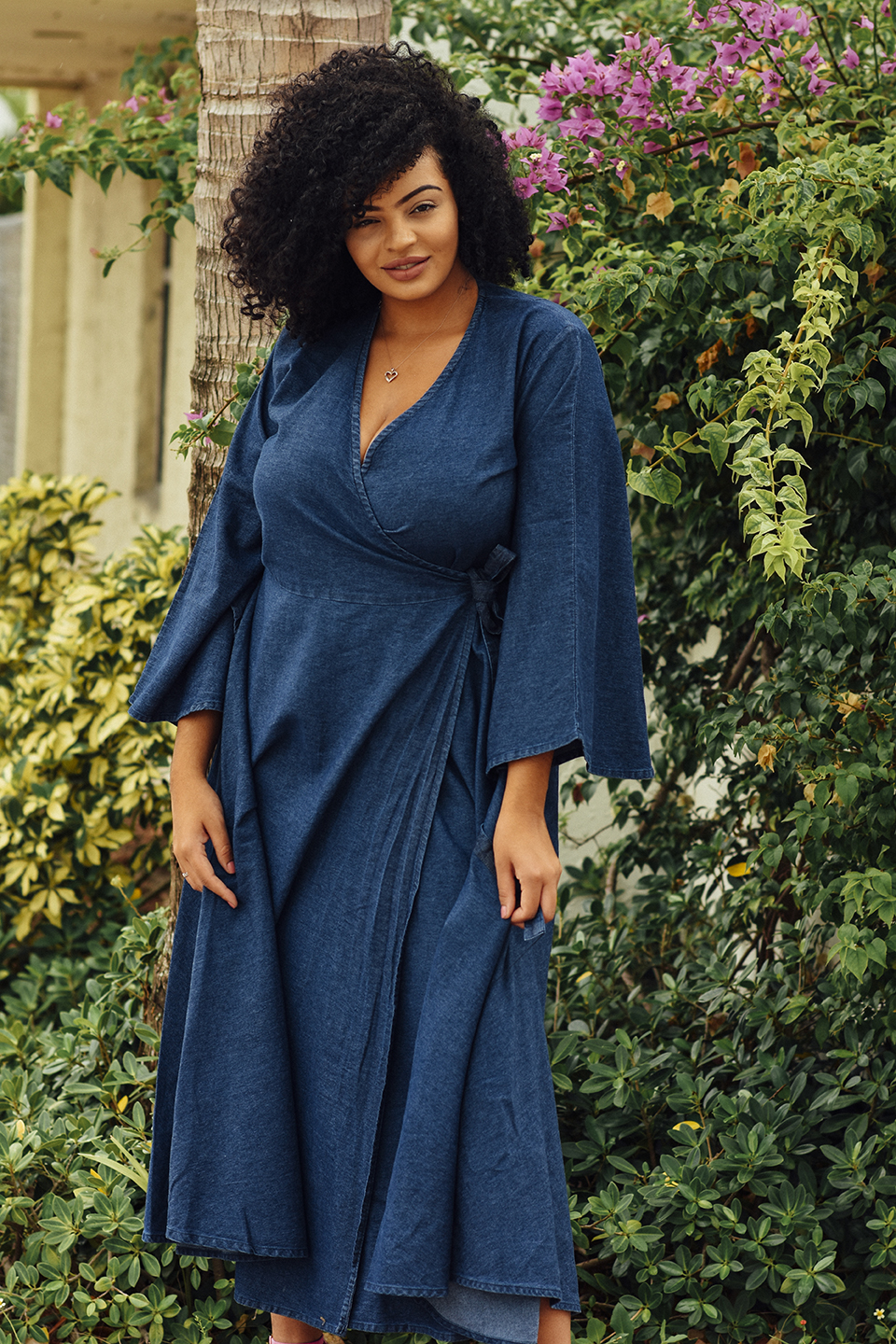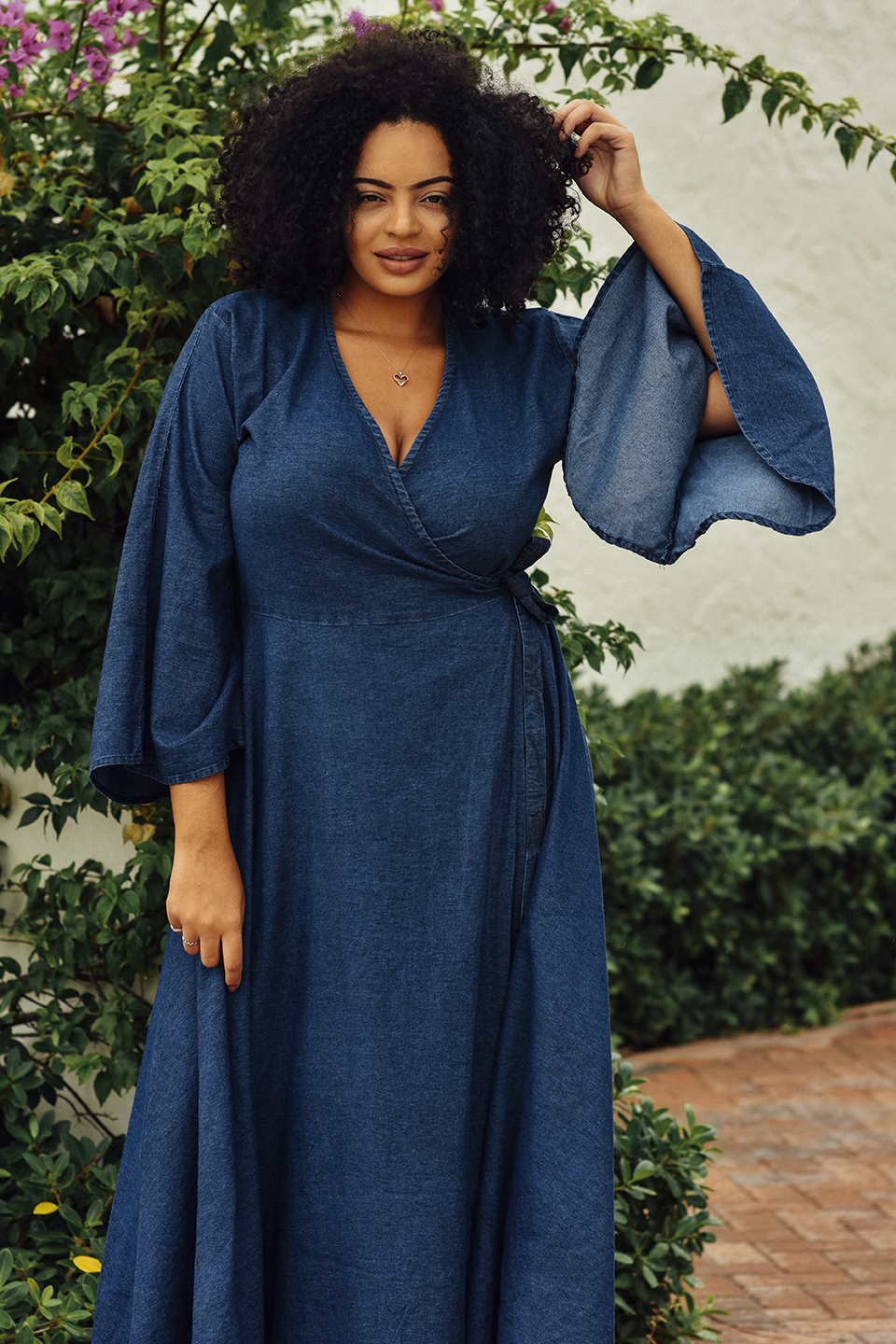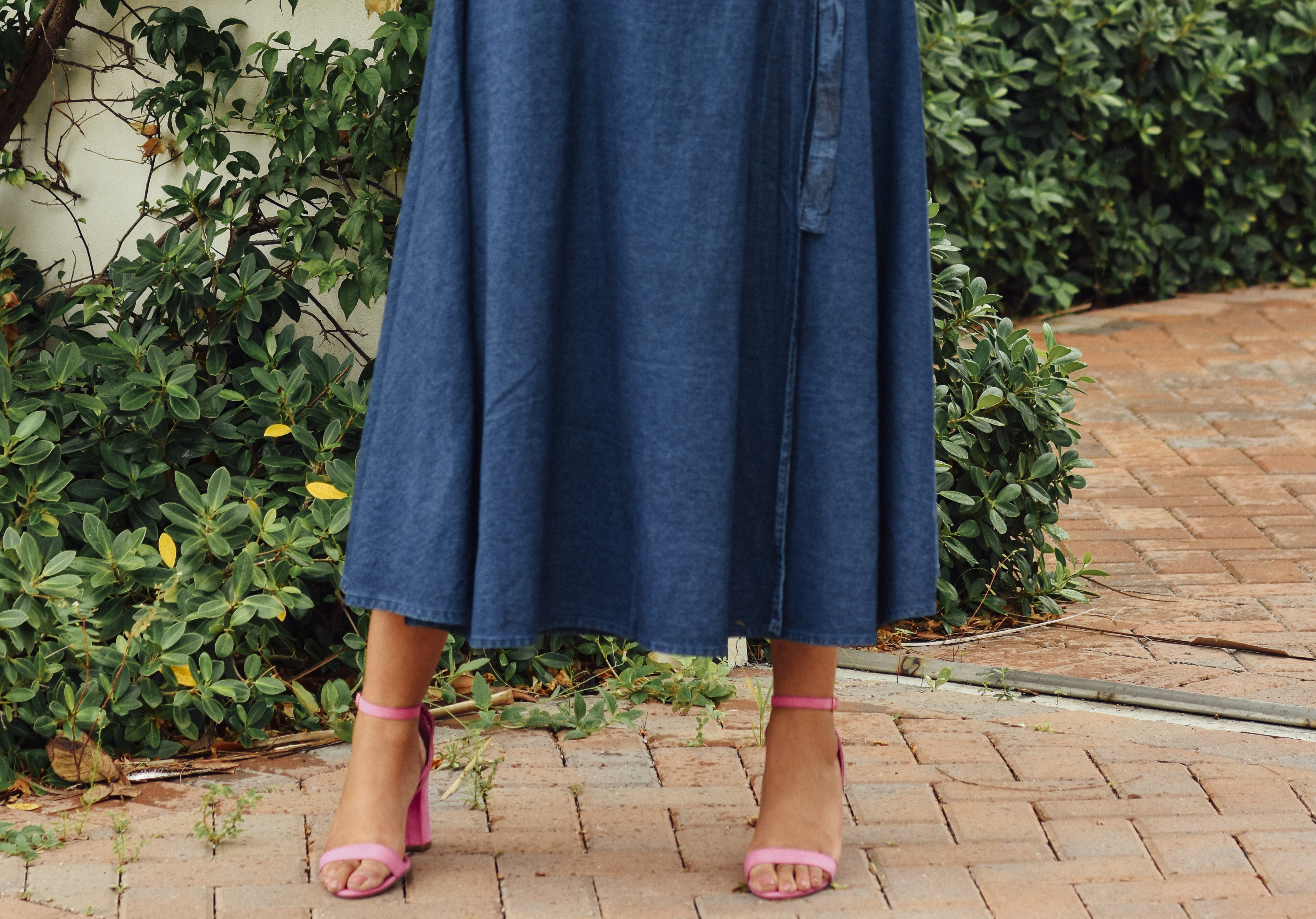 Recently a local West Palm Beach photographer Dominick Lewis reached out to me about shooting some stuff for a local boutique. I had come across this boutique before on Instagram and saw how adorable the clothes were for curvy girls! So you already know I was super excited to work with them! Each piece at the boutique is so unique and eclectic, which is one of the things that really drew me in. I also haven't spent a lot of time in front of the camera as of recently, so I took this as an opportunity to try to get used to it again. And let me tell you, working with them was great.
This dress threw me off guard at first glance. I thought it was an interesting piece, but I didn't think it'd look good on me. As soon as I put this on, I was in love! This piece is completely denim and is a bit on the heavy side. I wouldn't recommending rocking this stunner during the hot Florida summer unless you plan on spending time indoors. The dress wraps around, giving you the option to tie it on the side or in the back, which I love. I paired this dress with my bright pink Madden Girl heels, which were a steal from my local Ross.
I'd definitely recommend checking this shop out. You can find them on Facebook, or if you live in the West Palm Beach area you can head over to their shop. To see more, stay tuned and follow along on Instagram.