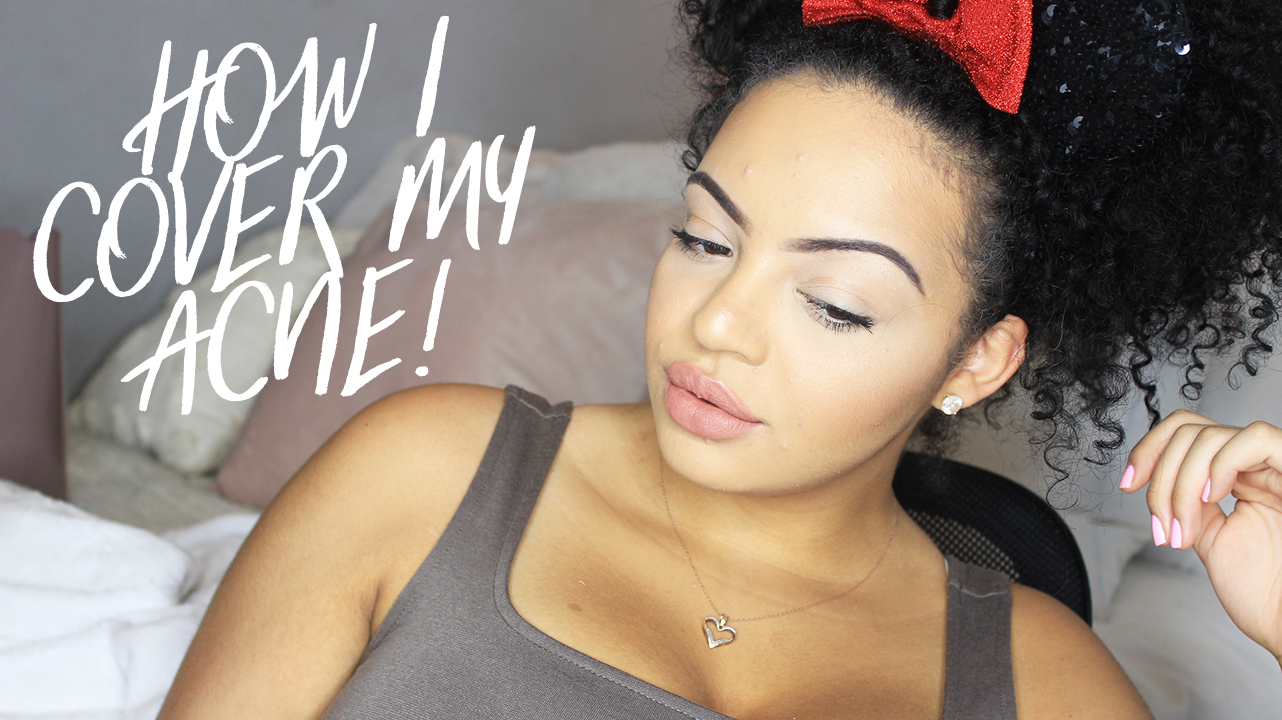 It has been so long since I've said I was going to share my everyday makeup routine with you all. Let's blame school, work, life in general, k? This is the routine that I do every day when I'm going out and want to look presentable. Putting on makeup after waking up and showering makes me feel so put together and ready to take on the day, and it doesn't take me too long to get ready. I'm sharing all the products I've used below, as well as a video showing you how I apply the products. Now let's get to it!
My skin has been REALLY bad as of recently. I have been super busy these past few weeks and have been neglecting my skin and as a result, my skin is suffering. I have super oily, acne prone skin so washing my face every night is a must, and I've fallen asleep with my makeup on multiple times this past week. In a matter of three days I went from having nice, pimple free skin to this….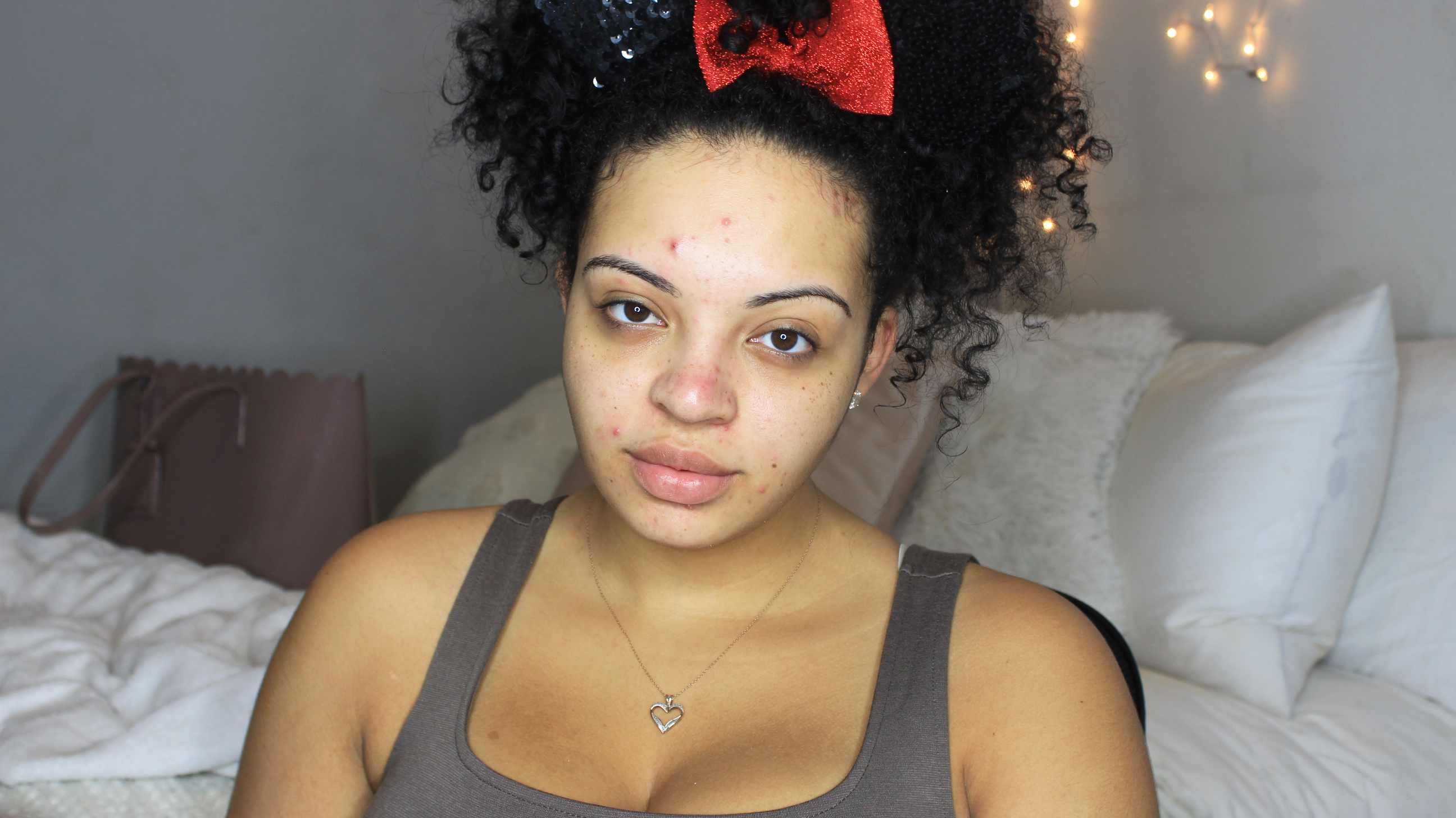 These photos were taken two days ago and my skin wasn't even as bad as it is right now, and I've been really giving my skin some TLC (and almost no makeup!) to help try to clear it up. And even though I don't mind walking around with no makeup on, even when my skin is acting up, I just have fun getting up in the morning and putting makeup on. It makes me feel ready for the day. My no makeup days are the days I just like to relax.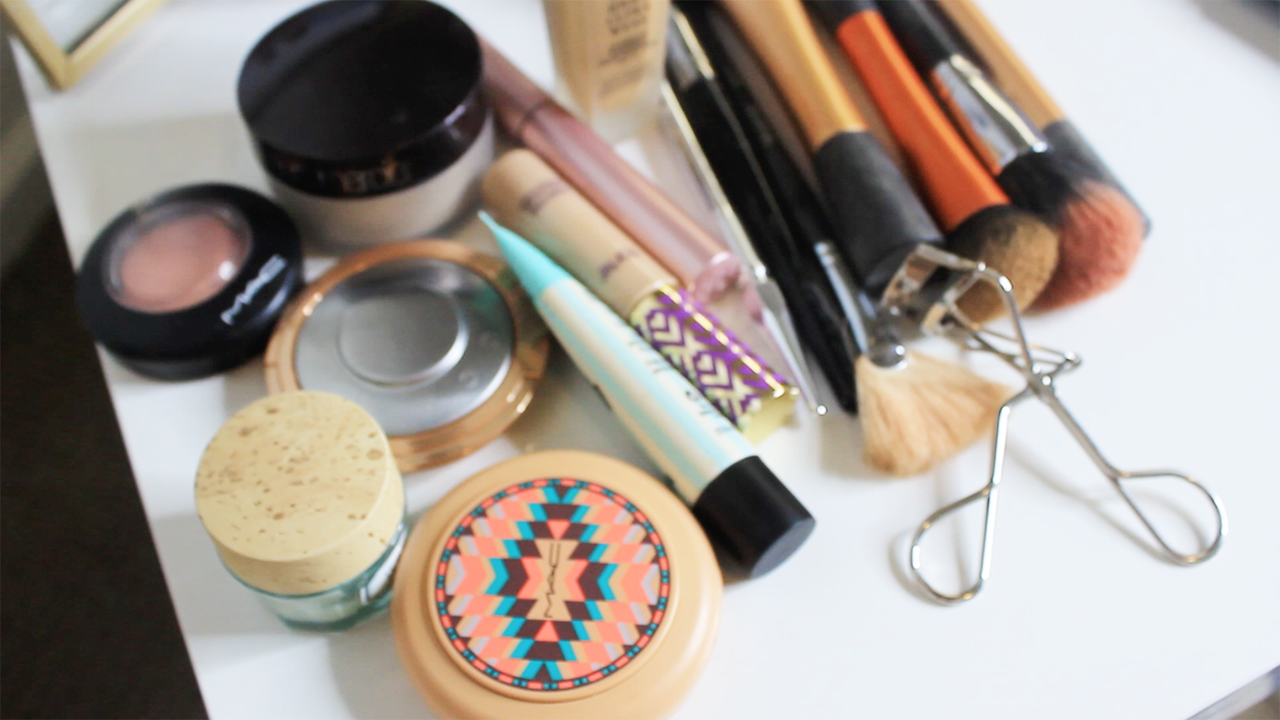 On to the makeup – unfortunately my close-ups of the products were accidentally deleted, but I've listed all of the products I use below with links so that you could check them out a bit. My makeup routine is a lot simpler then it may seem, and it really doesn't take me long to do. I have a little system when doing my makeup, which I will go into detail about below.
Step 1 // Prime, Conceal, Brows, Foundation
First, I prime my face with the Benefit Cosmetics Porefessional Face Primer (assuming my face has been washed). I then go in and apply the Makeup Forever Step 1 Skin Equalizer Primer in my T-zone. As I said earlier, my skin is pretty oily, especially during this time of the year. While the Porefessional primer helps minimize the pores on my face, the Step 1 Skin Equalizer helps keep my skin/makeup looking matte and less oily.
Once that is complete, I'll then grab the Smashbox Color Correcting Stick and apply that under my eyes and on any dark spots around my face. I know that in the video I posted below I didn't do those two steps at the same time, I had forgotten to do the dark spots which is why you see me do it a little later in the video.
Then I take my Benefit Cosmetics Precisely, My Brow Eyebrow Pencil  and begin to fill in my brows. I usually try to do light, gentle pencil strokes so that it looks a bit more natural, and I'll sometimes have to extend the brow a bit because I have the worst luck with eyebrow people (except you Anamaris, you dabomb.com). I'll blend them out a bit with the Real Techniques Accent Brush, especially any fine lines. Once that is complete, I'll grab my Tarte Shape Tape Concealer  and just conceal around my brow. It really helps highlighting my brows/brow bone, and also helps hide any little hairs that may be growing in.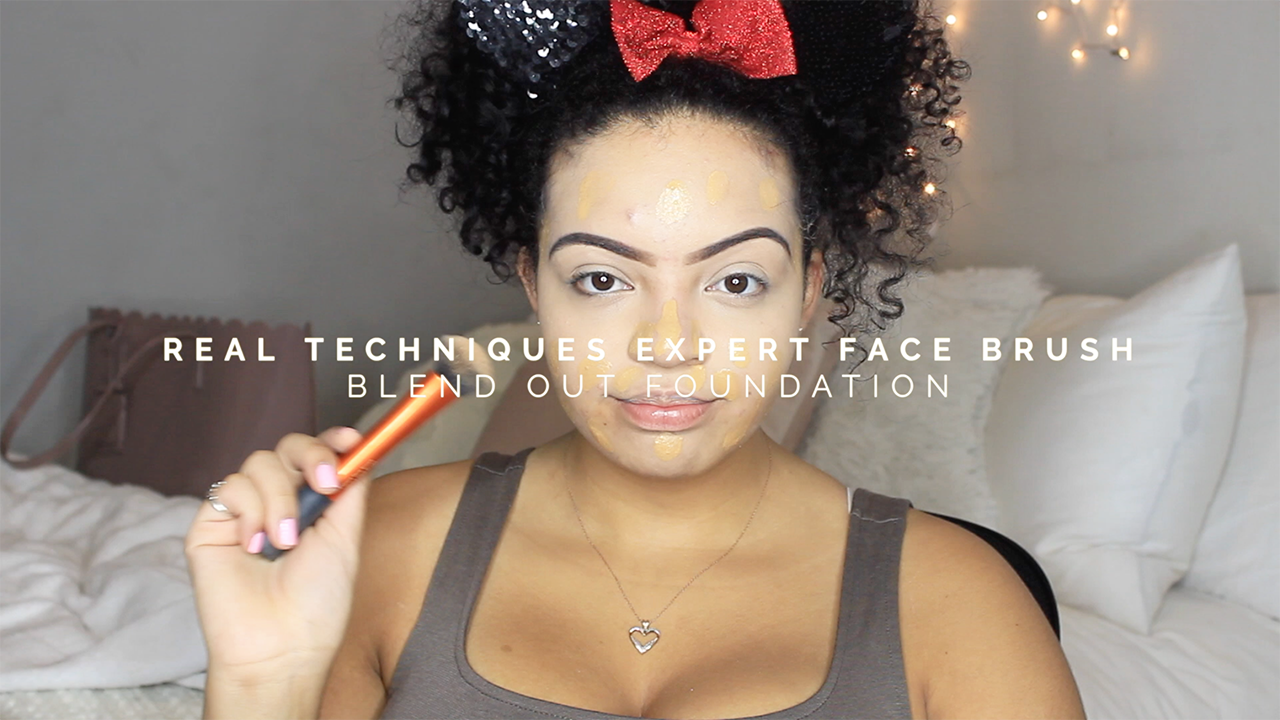 Once again, I take my concealer and begin to conceal my under eyes and around areas of my face using the Beauty Blender Original. I use one-to-two pumps of the Lancome Tient Idole Ultra Wear Foundation depending on how full coverage I'm wanting my makeup to be and use the Real Techniques Expert Face Brush to apply it. I've tried using the Beauty Blender with this foundation but didn't like the coverage or application at all. Once the foundation has been applied and blended out, I grab my Laura Mercier Translucent Loose Setting Powder and bake my face.
Step 2 // Bronze, Highlight, Blush
While my face is baking, I'll begin to contour using Mac Cosmetics Vibe Tribe Delphic Bronzer. This bronzer was a gift from my best friend and it's my absolute favorite! I'm so sad, I've recently hit the pan on it and you can no longer find it for sale. This is also the time I will do my eyeshadow on the rare occasions I actually wear it.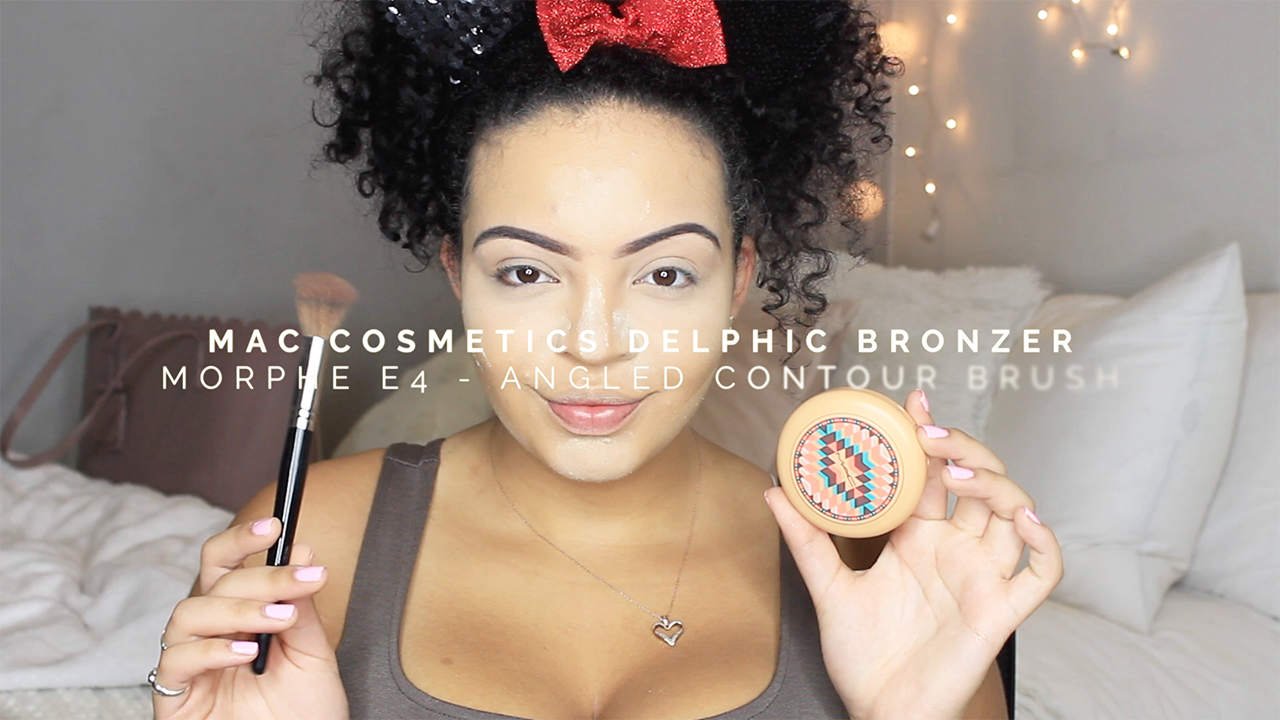 Once I'm done contouring, I'll wipe off the excess powder with the Real Techniques Expert Face Brush and begin to apply my highlight. I use the Becca Cosmetics Champagne Pop Highlighter and I absolutely love this product. It gives my cheeks and nose such a perfect little pop. Then comes blush – I've been using Mac Cosmetics Mineralize Blush in Warm Soul consistently for about a year now. It's so soft on the cheeks, but beautiful. After I finish applying my blush, I'll sometimes go back in and add a little bit more highlight.
Step 3 // Mascara, Lipstick, Setting Spray
And finally, the last few things I do to pull together my makeup. First, I'll go in with Too Faced Better Than Sex Mascara – this has been my favorite mascara for the LONGEST time now. I've tried both the waterproof version and the regular, and both are great. They give my lashes the perfect little "umph" that they need. Next is lipstick! My holy grail since I've begun to wear makeup five or six years ago is Mac Cosmetics Velvet Teddy Lipstick. This is definitely my most commonly used lip product and I run through these like crazy. And last, I'll set my face using some kind of face spray. In the video below, I'm using the Mario Badescu Facial Spray but I typically will use Mac Cosmetics Fix+ or the E.L.F. setting spray.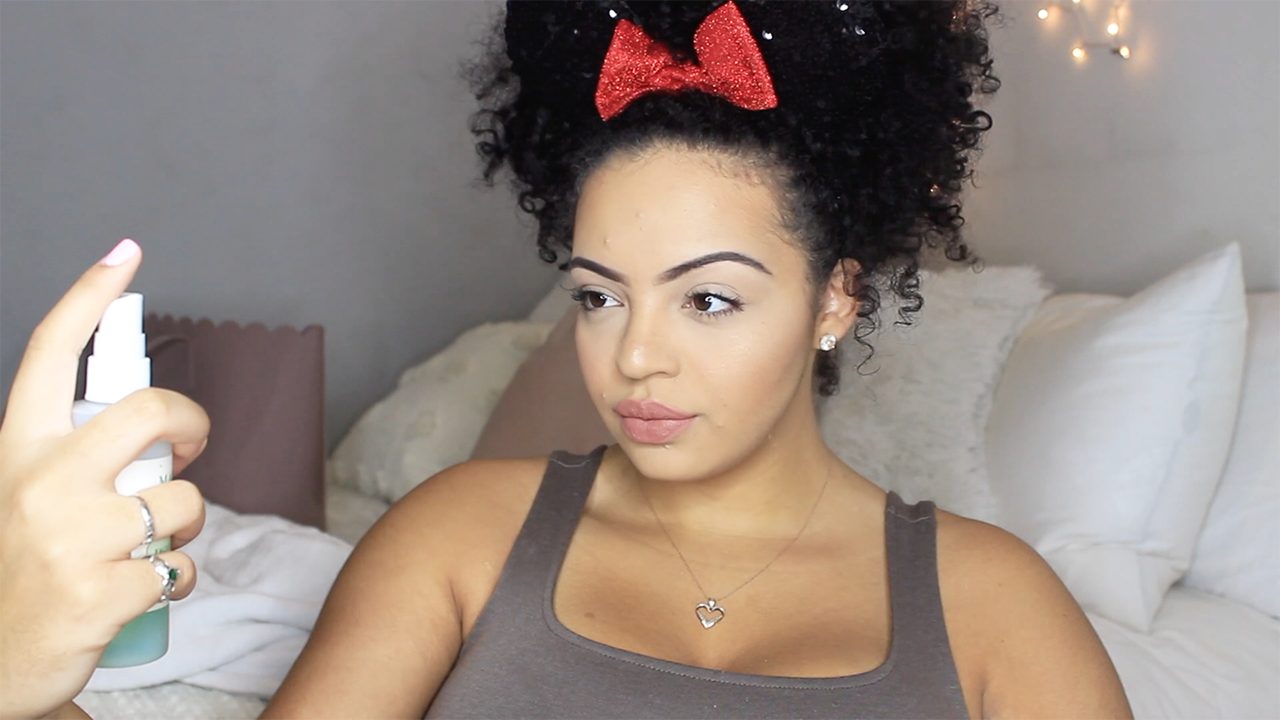 So yeah, some days my makeup definitely comes out looking a bit more 'glam' and other days it looks a bit more natural. All-in-all, I have been LOVING my new makeup routine. When I am taking proper care of my skin, my makeup looks absolutely flawless.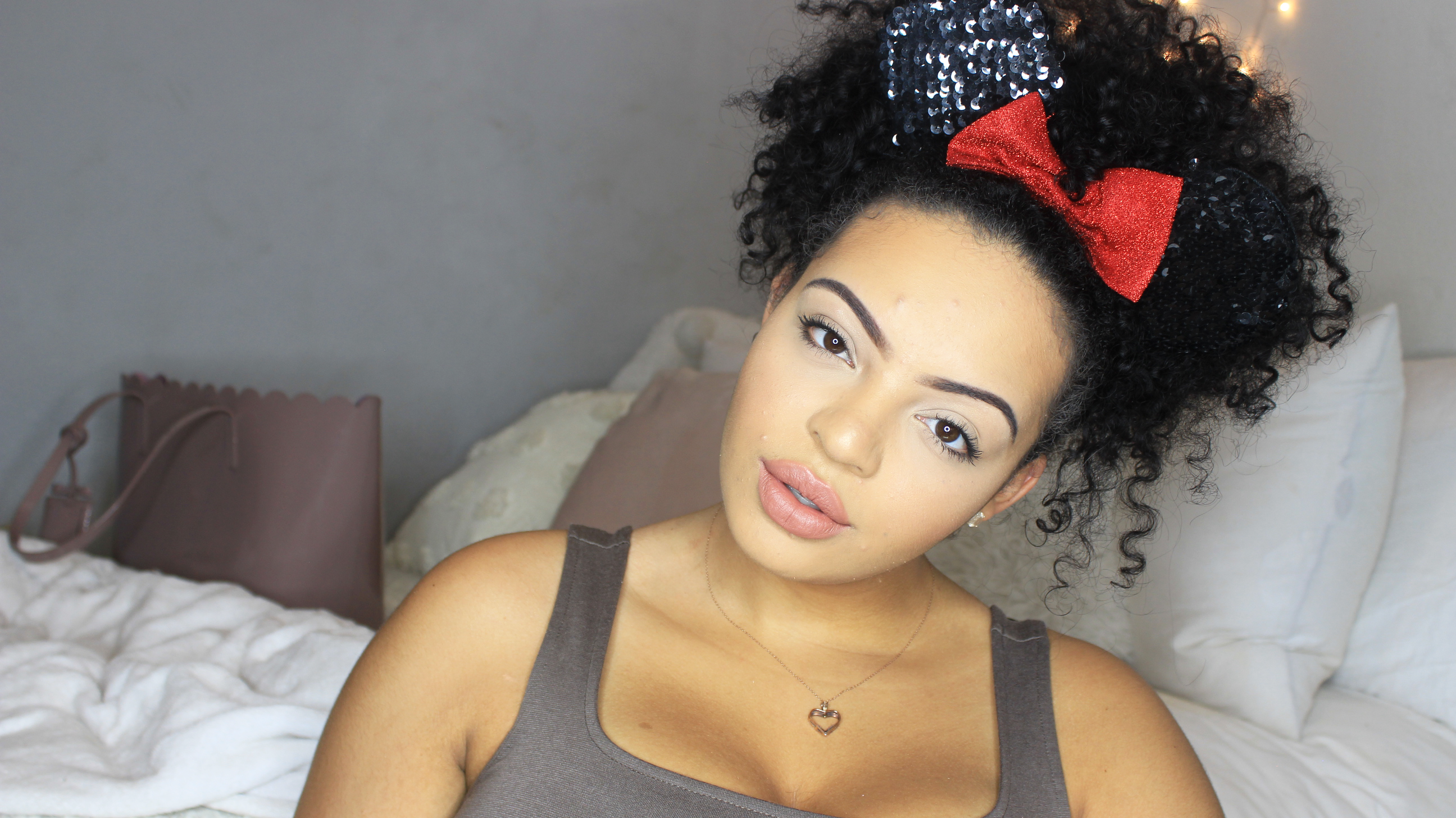 PRODUCTS USED IN ROUTINE:
Mac Cosmetics Vibe Tribe Delphic Bronzer
BRUSHES USED IN ROUTINE:
Real Techniques Accent Brush
If you want to see how I apply the products listed above, watch here:
Hope you found this helpful!