Deciding what to wear to class every day can become exhausting, let me tell you! Each individual on the college campus brings something unique to the campus in the way they present themselves on a daily basis.
Students at the University of Florida tend to be very school spirited. When walking through campus you will notice that most people you pass by are wearing Gator apparel in one form or another. Gator apparel comes in very handy when you're trying to roll out of bed and head straight to class while still looking cute! Depending on where your college campus is located and how the weather is, grab your favorite school shirt, a pair of jeans and a pair of sneakers. Whether you like to dress up or dress down, here are some ideas you can use to plan your daily outfits!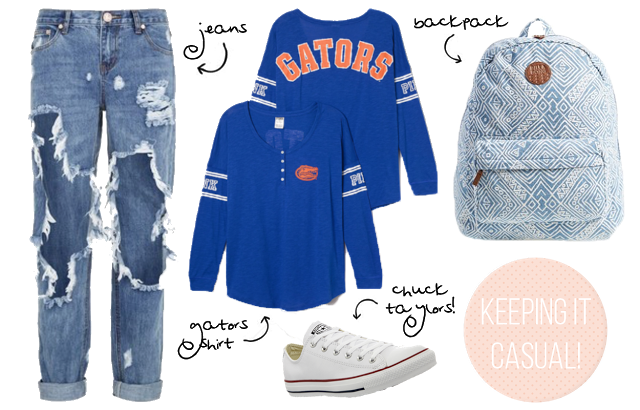 Now, if you're looking to head to class dressed a little bit nicer yet still casual, I'd say to grab your favorite dress and a cute pair of sandals and you're good to go! As I stated earlier, what you can wear will depend on what the temperature is in the city of your college campus. In Gainesville, temperatures typically stay warm for a longer period of time so a cute sundress is always a good idea! With the winter seasons coming up, it will be fun to see how the course of fashion changes as the course of weather does.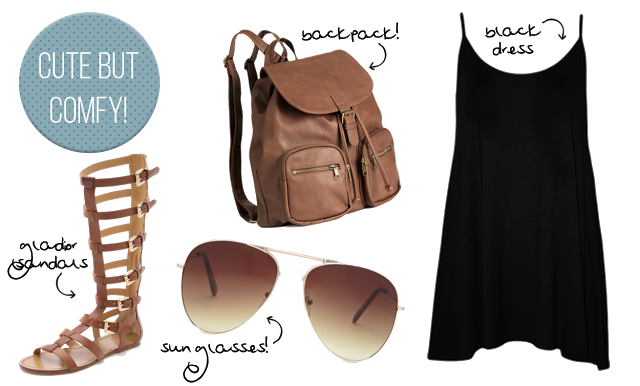 Now, a lot of girls across campus will pull out their cutest athletic gear and head to class wearing that. This especially is a great idea if you're one of those girls who goes to the gym before or after class. Wearing athletic clothing around campus and to complete your everyday activities can be convenient, cute and comfortable. Grab your favorite oversized tank, a pair of running shorts or athletic leggings and a pair of sneakers and you're good to go!
Hope this gave you some inspiration. Happy shopping!

Special thank you to @
Polyvore
 for the neat images I've used!