Happy Wednesday! I have always wanted to do a fun "What's in My Bag" post or video on Youtube but didn't actually start carrying large purses until recently (and when I say recently, I mean within the past few years). When I was younger I would typically just carry my phone and money in hand or I'd grab a Vera Bradley lanyard and ID case and shove everything in there. More recently, I've been known as the "bag lady." I'm the friend who always has a purse with me regardless of where we're going.
Purse: The purse is a Kate Spade Newbury Lane Loden. I had been eyeing this purse for quite some time before purchasing it in October when Kate Spade was having one of their surprise sales. I typically go for larger bags but thought this one was absolutely beautiful.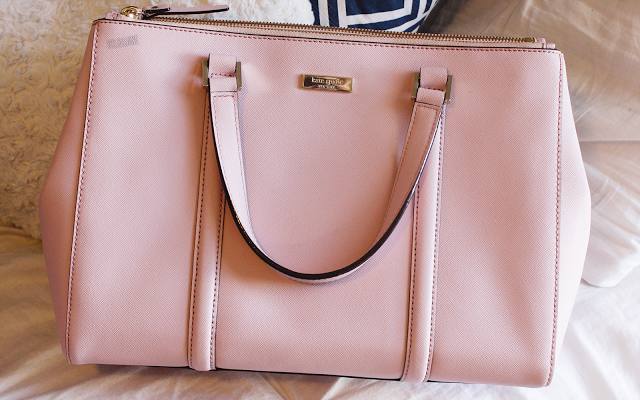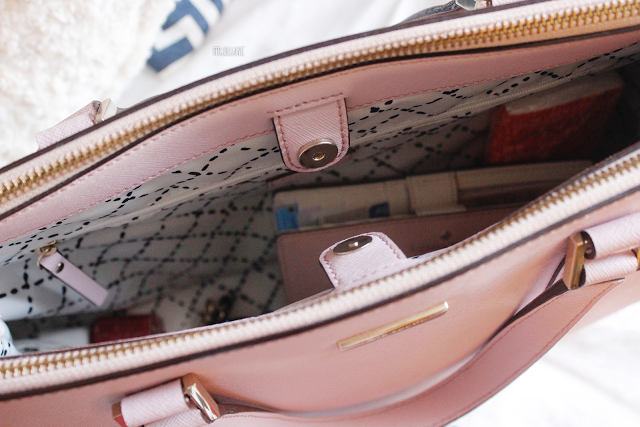 While I frequently change which purse I'm using, the stuff inside usually remains about the same. I rotate a lot of this stuff between purses and my backpack (which I use to walk around campus and for class).
Read More