Venice Beach is one of the most popular places to visit in L.A., and for a very good reason. I know I've talked about Venice Beach a little bit in a previous post (you can read it here!), but I've been meaning to blog about this area of SoCal for a while now. Venice Beach, hands down, was one of the coolest places I've ever been. My boyfriend and I had so much fun here. We came to Venice Beach our last day in California (March 8th, 2017) because it was the warmest day of our trip, and I'm so glad we waited, it was really like we saved the best for last.
When we first got to Venice, we kind of just starting walking up the boardwalk, stopping in shops along the way. Everyone was extremely nice, which I found somewhat surprising. Everything was so unique, eclectic, and artsy. All of the pops of color along the boardwalk radiated good vibes. Something I had immediately noticed while walking along the boardwalk was the smell of "ganja" in the air, and nobody really caring. That was something suuuuper surprising coming from Florida, although I expected it after my trip to San Francisco a few years prior.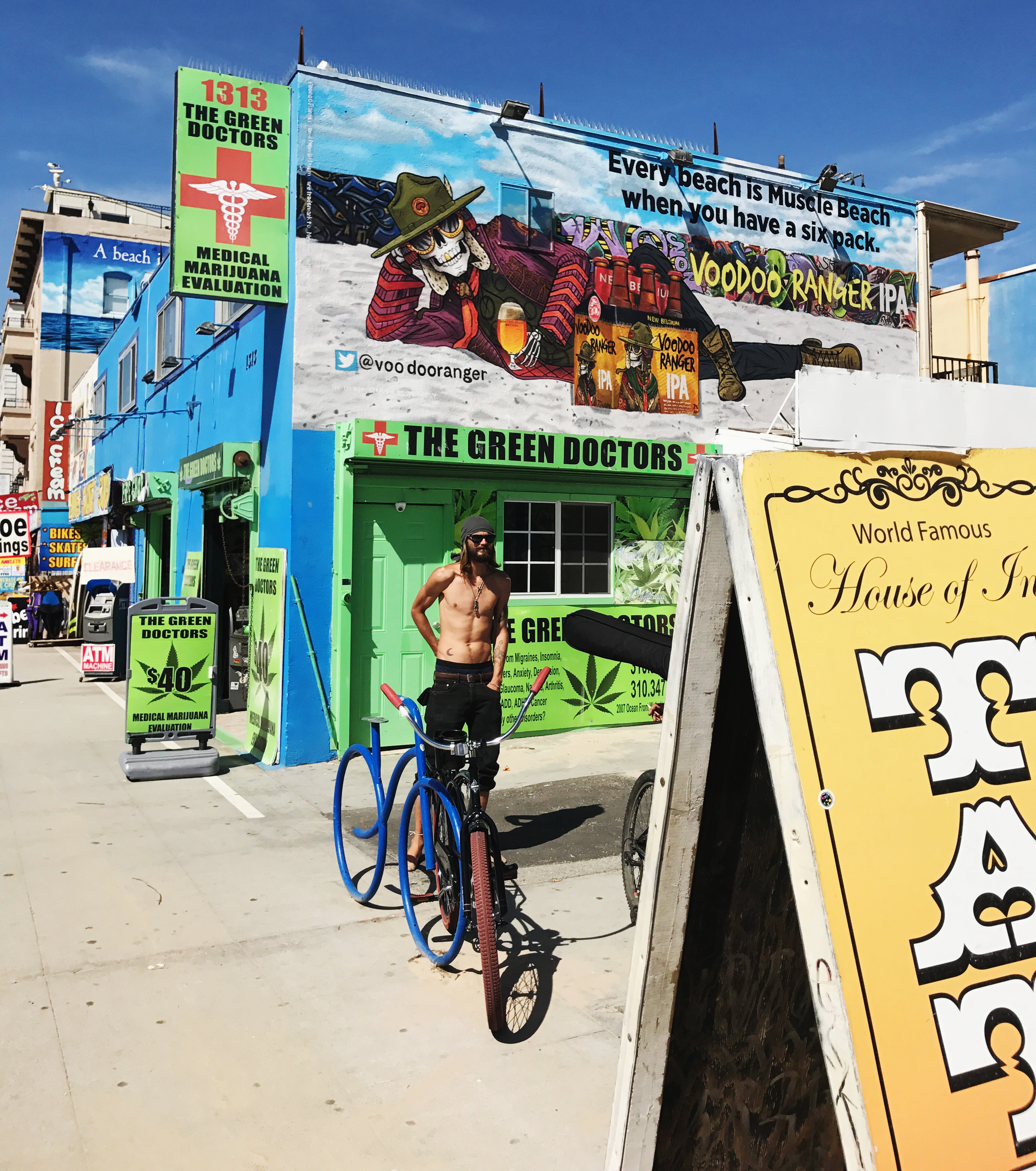 After hitting up a few stores, Dom saw some guys playing basketball and went over and started playing with them. I sat there for a while watching, and then decided to get up and check out some of the other places along the boardwalk.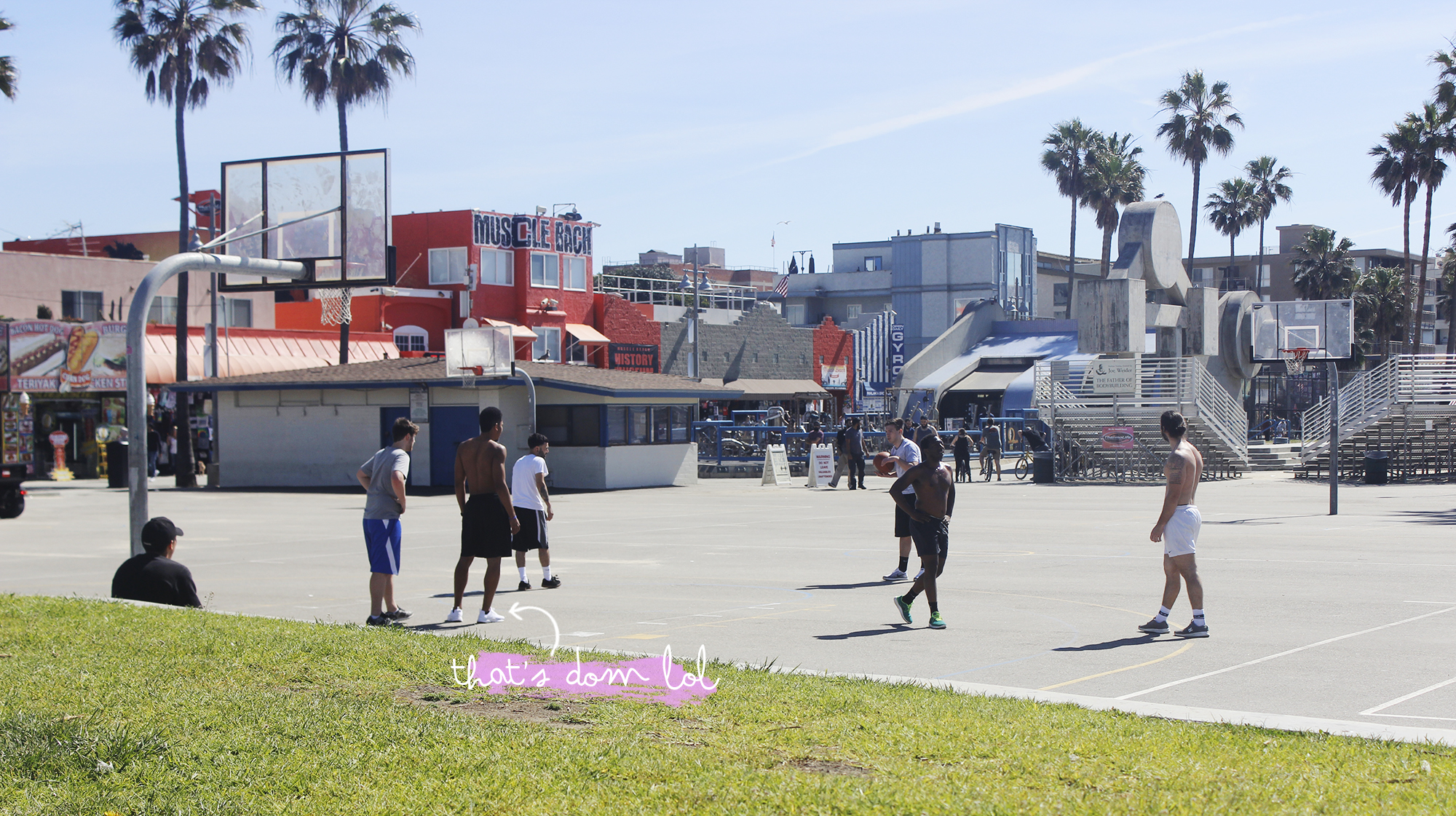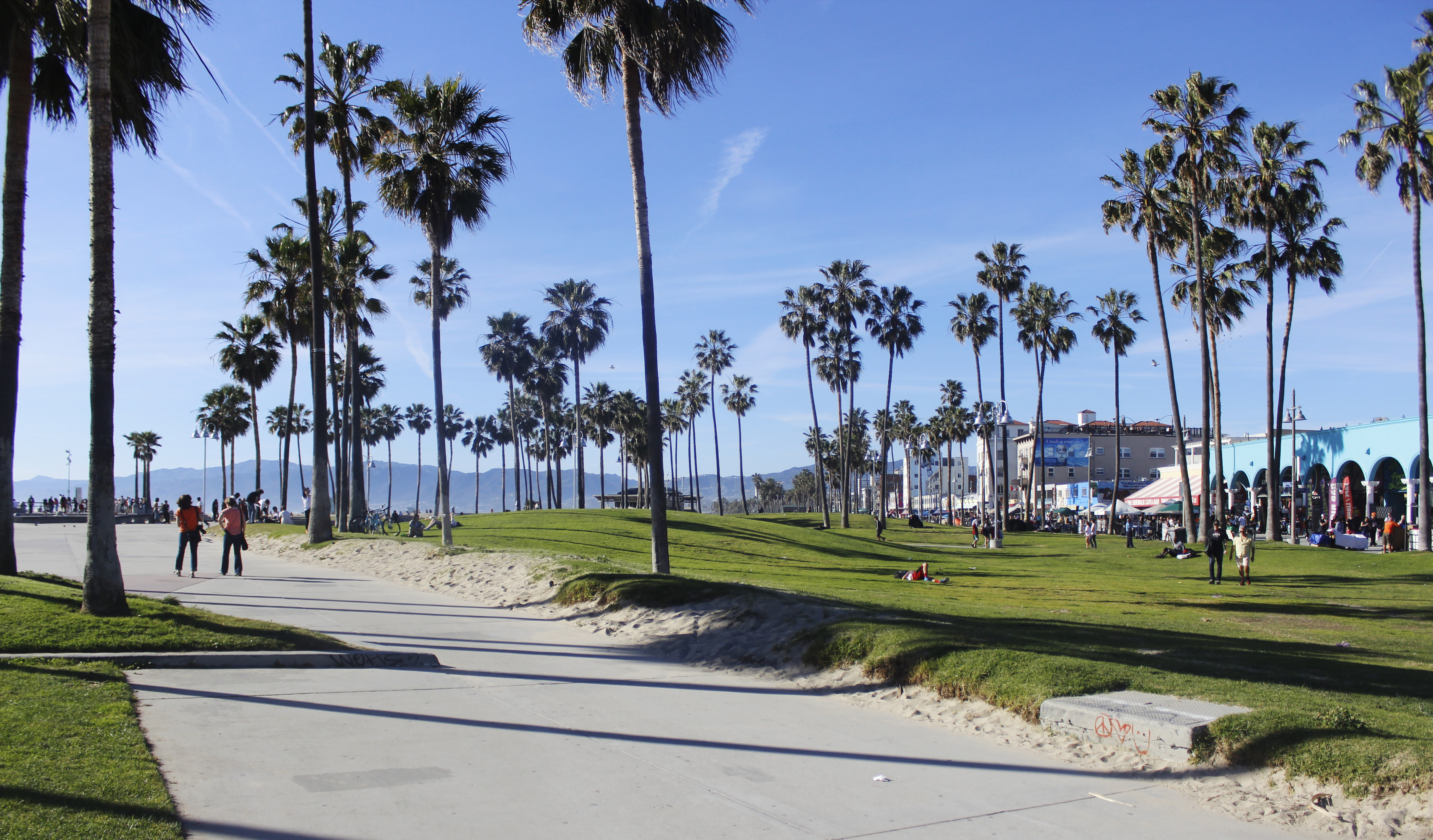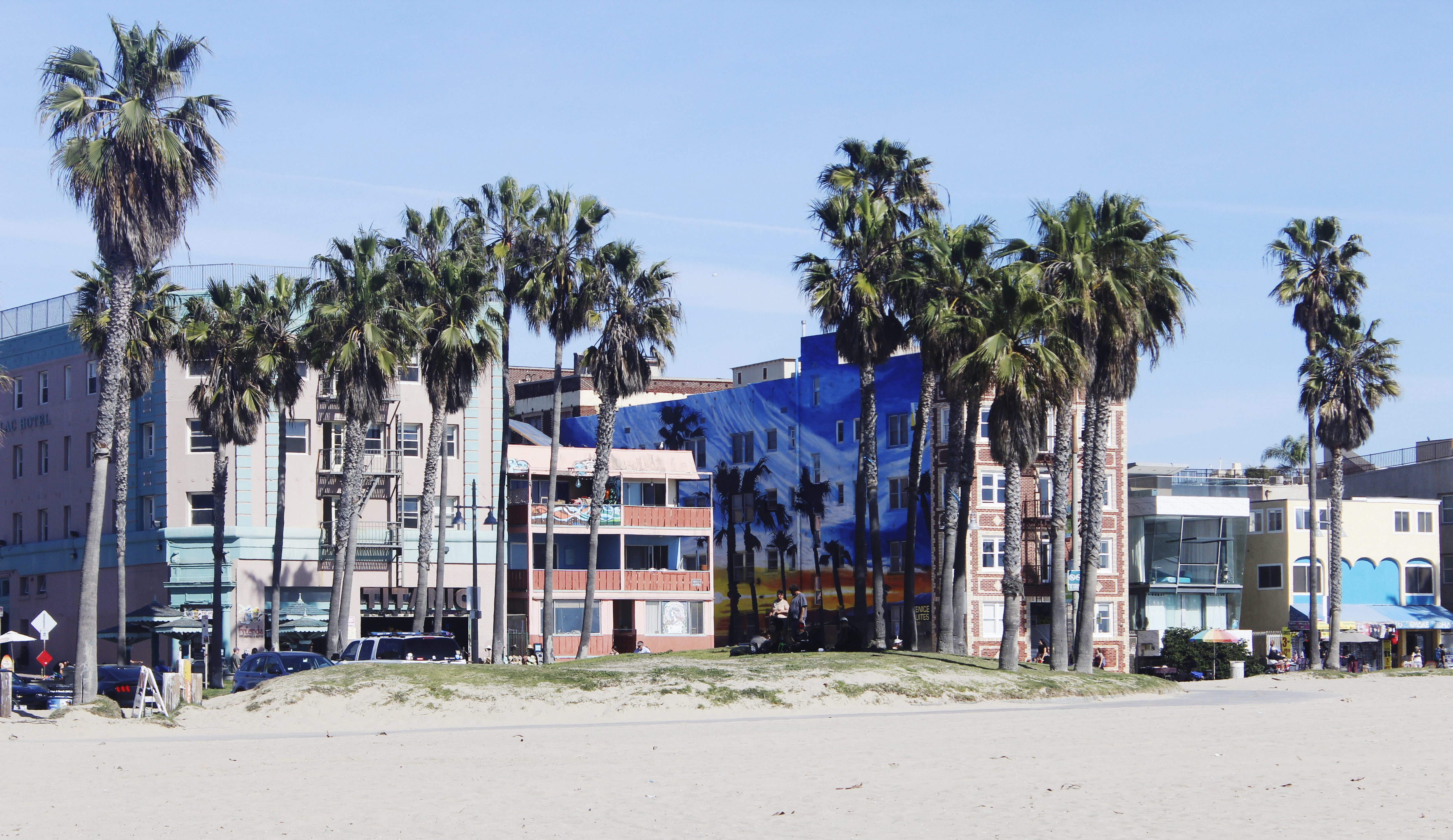 My boyfriend was itching to find and check out Muscle Beach, so we headed that way next. As we walked up to this little workout area along the very long boardwalk, there was a man doing upside pull-ups on the bars. I was in awe.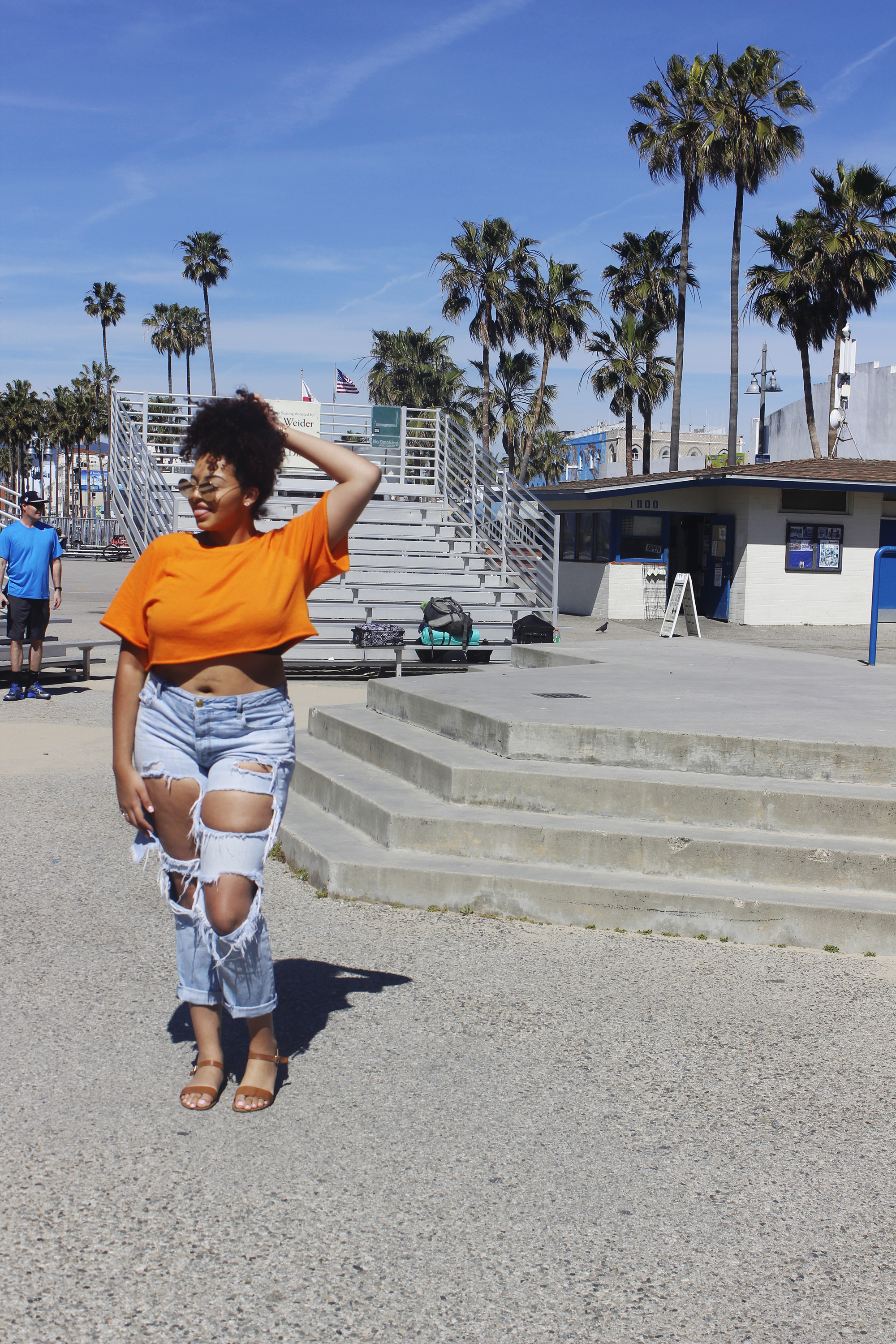 After absorbing Muscle Beach, we made our way to the Venice Beach Skatepark. Once again, just really really cool. There were a bunch of kids, probably around my age (21/22) and younger going back and fourth showing off what they could do. Within a matter of minutes this group of guys had a large crowd watching.
At some point of the day we stopped somewhere right on the boardwalk to eat. Unfortunately I don't remember the name of the restaurant, but it was delicious! A little pricey, but way less expensive than sitting in a restaurant along South Beach, that's for sure. Anyway… One of my favorite parts of Venice was the graffiti walls along certain areas of the beach/boardwalk. Growing up where I did in Florida, I never saw much graffiti, but before to moving to Florida I'd see it all around the Bronx and New York. Lots of people were trying to get pictures of these areas.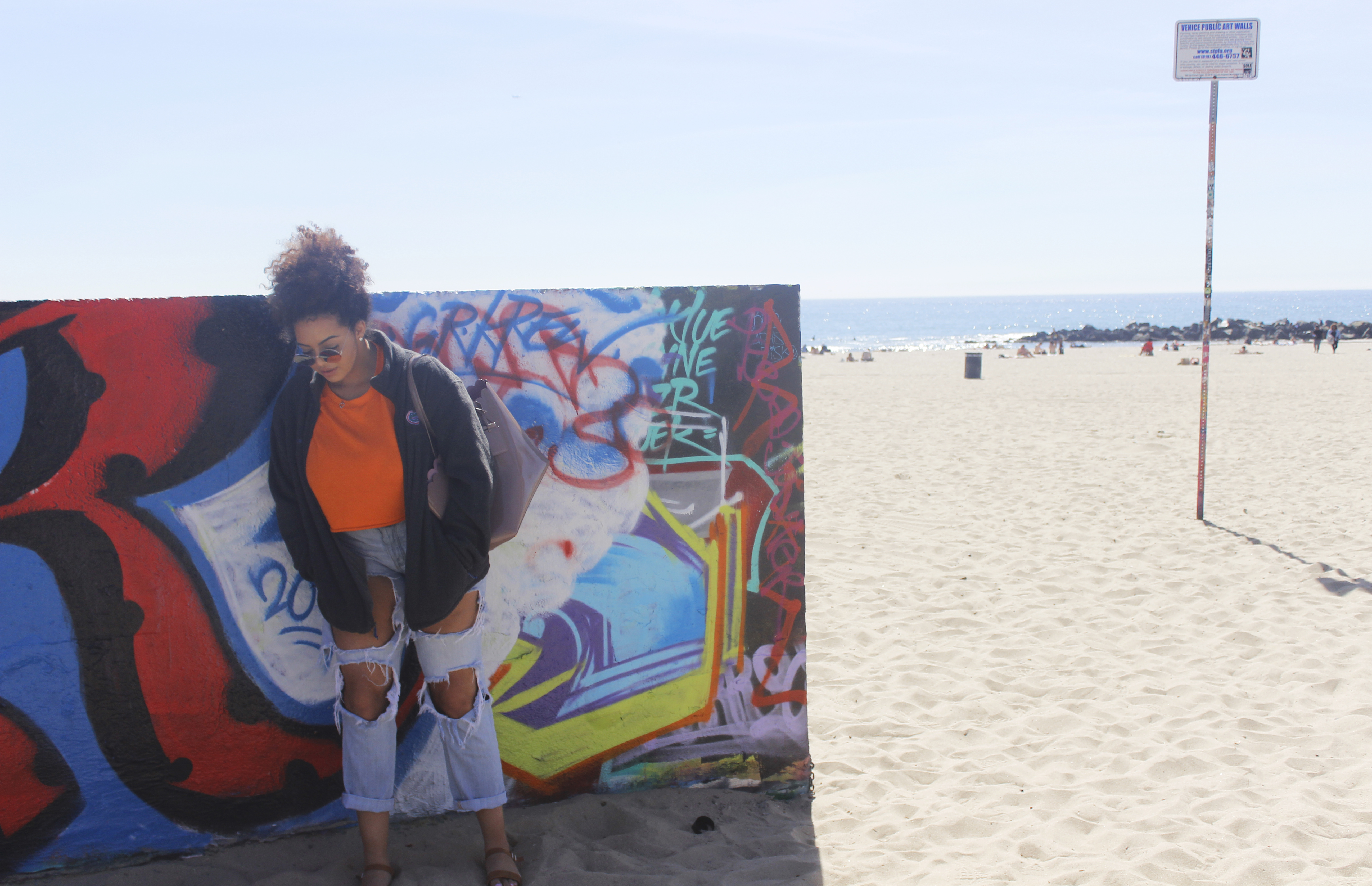 We walked up and down the beach next. It was absolutely beautiful, but the water was freezing cold.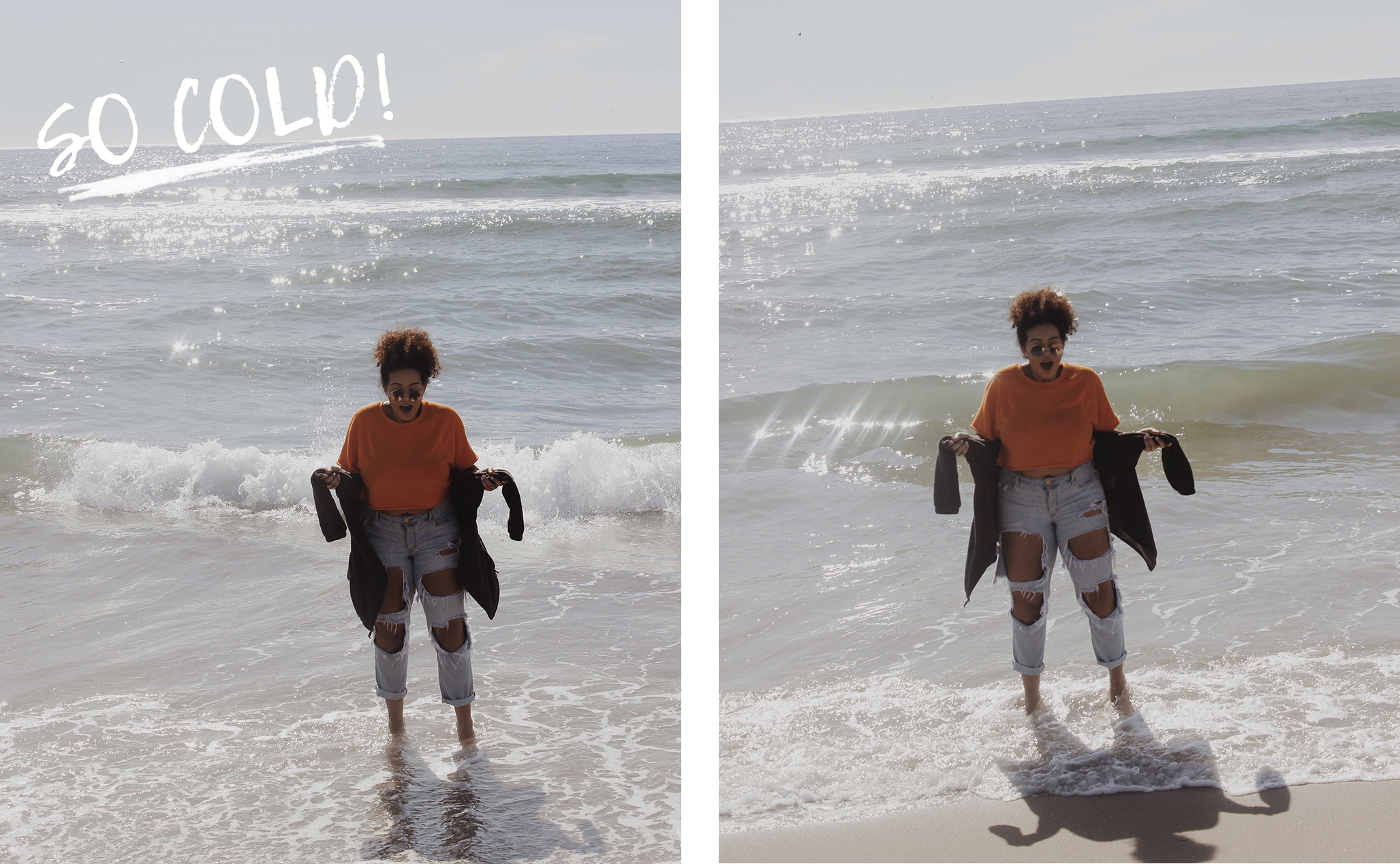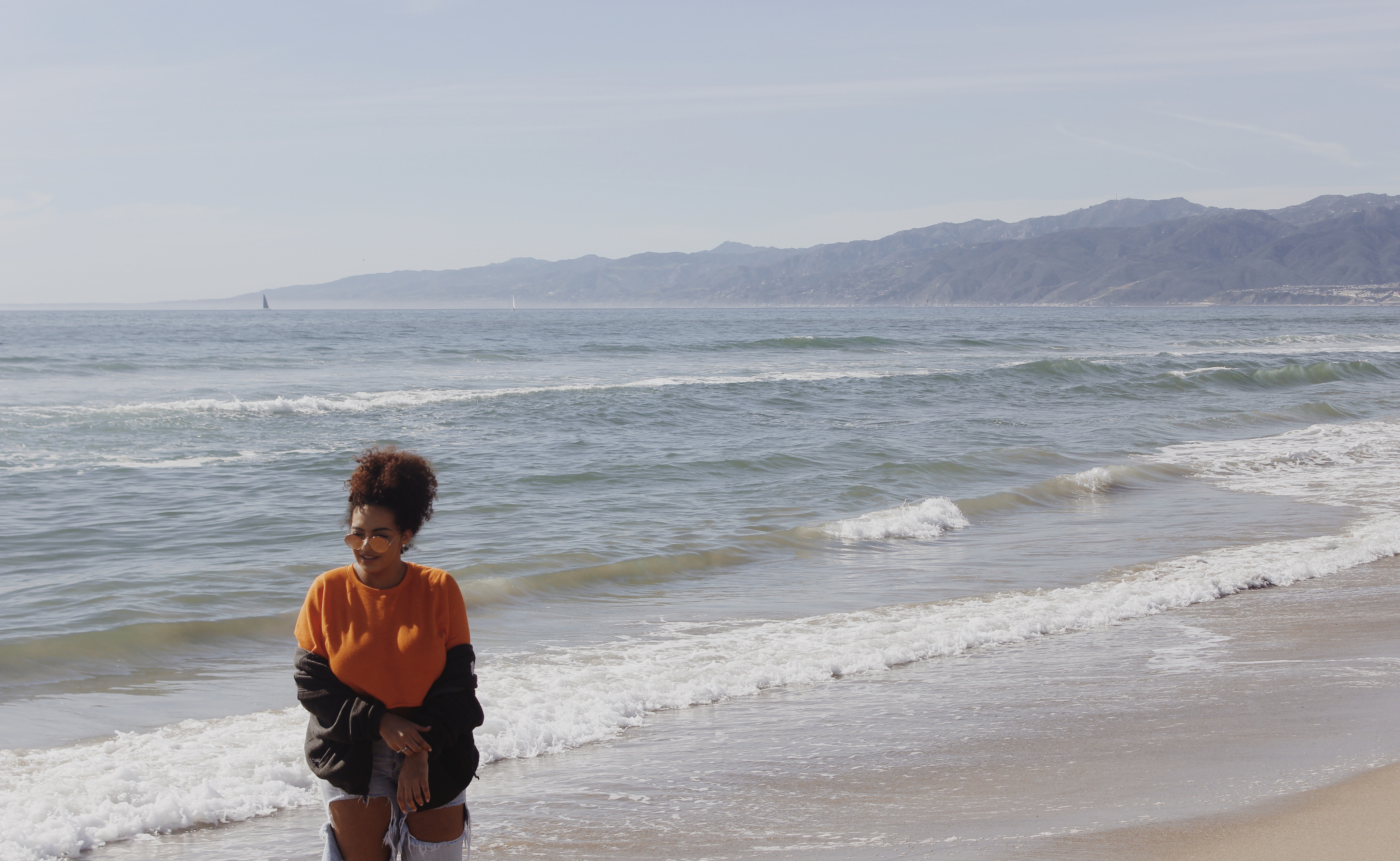 There were some really cool rocks at a certain point along the beach. These rocks really stretched over a good portion of the beach.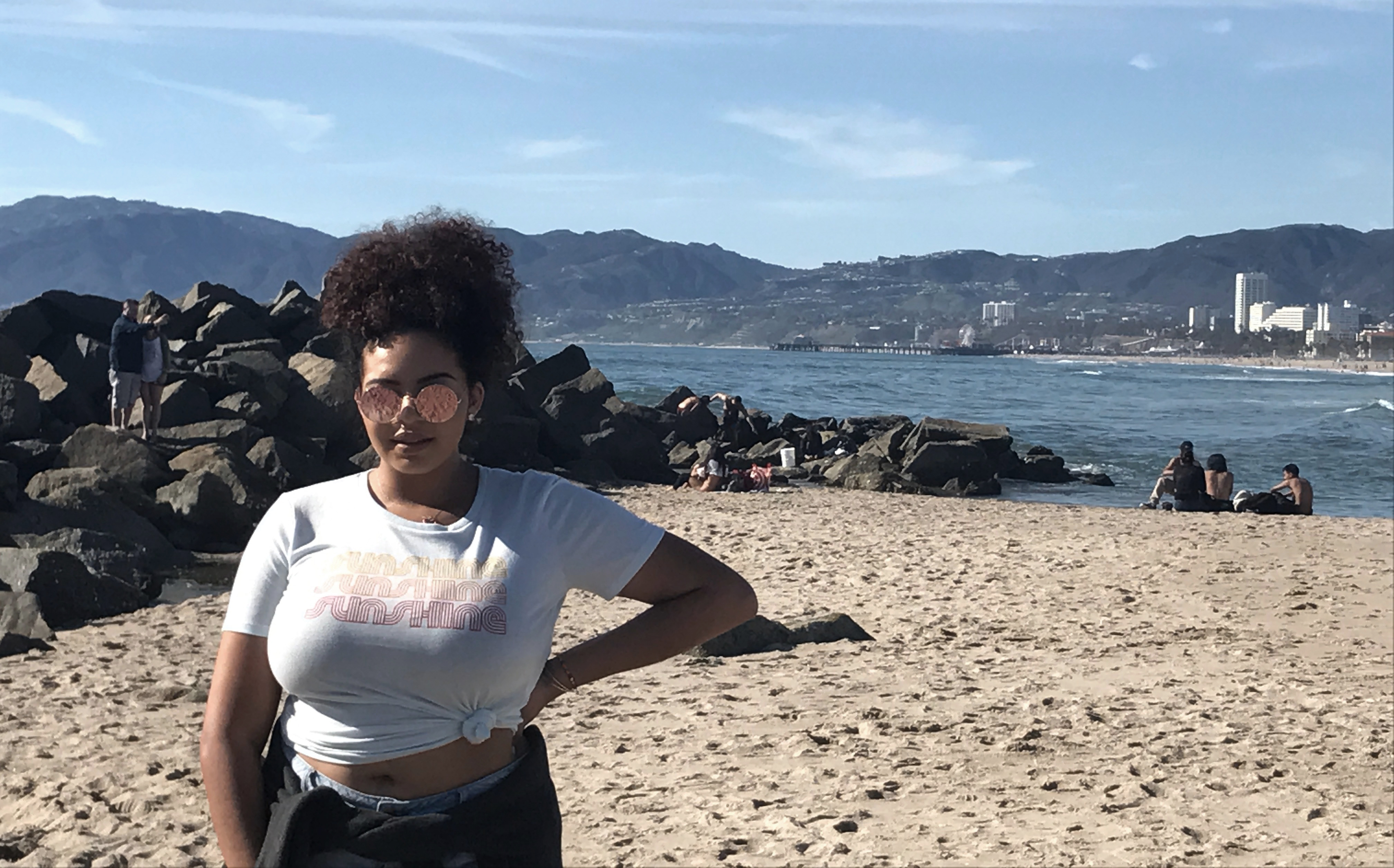 Of course Dom and I took it upon ourselves to climb them.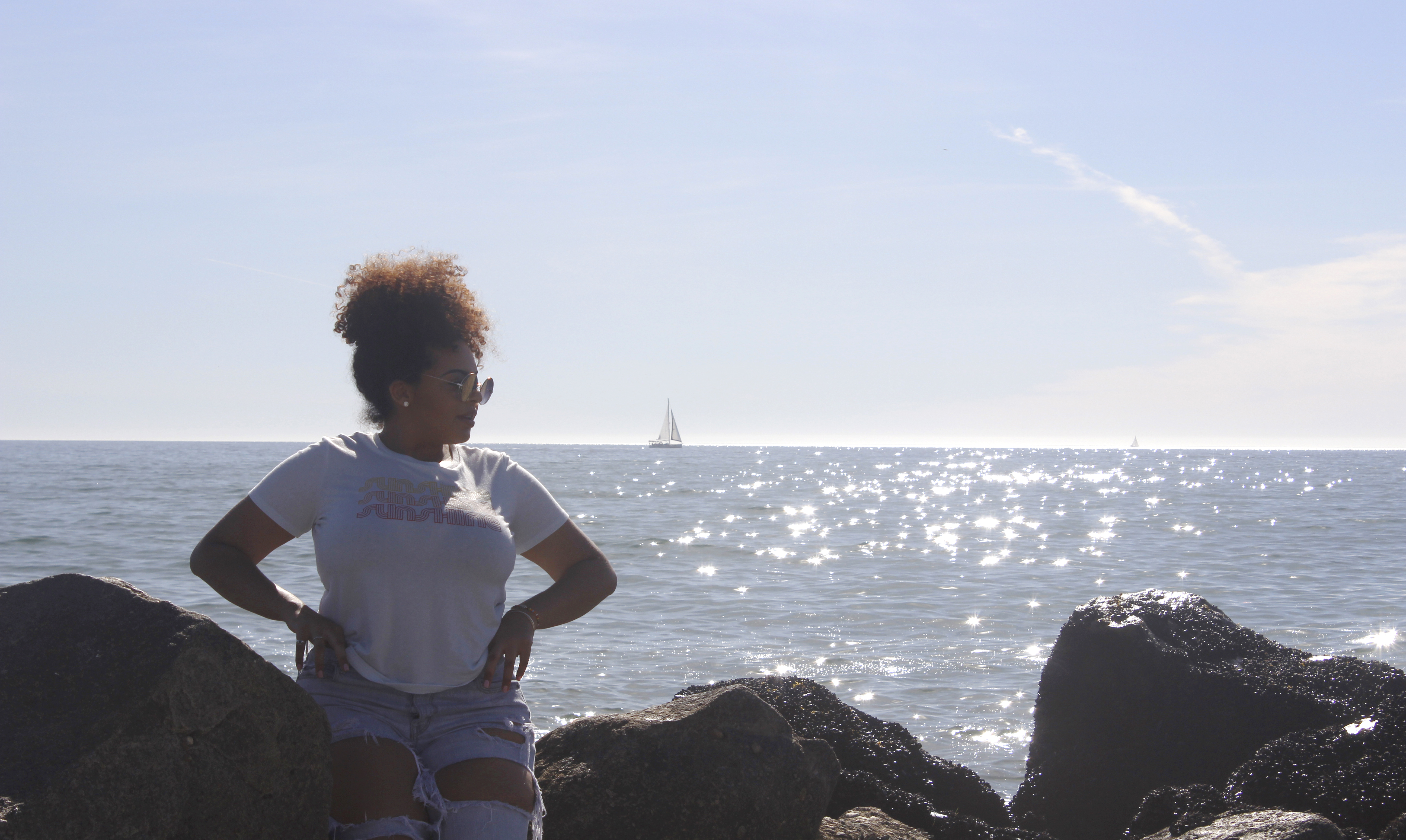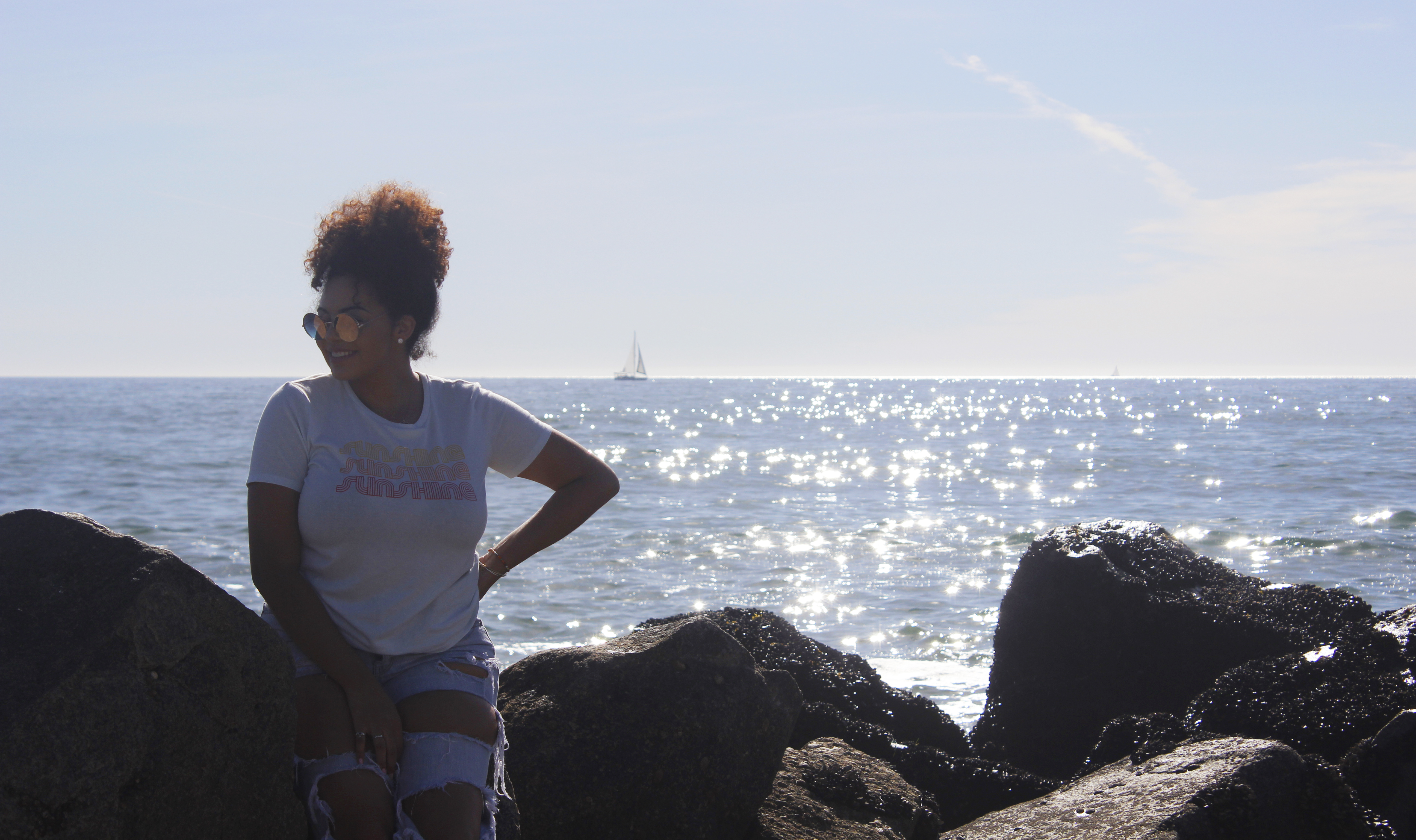 There were a handful of artists set up along the boardwalk as well, selling pre-made paintings, carvings, photographs, and more, of the area. We grabbed a bunch of little things from these artists, mainly as gifts for friends and family. As we were shopping, a sidewalk show started so Dom and I stuck around watching it for about an hour. The group of guys actually ended up calling us the "Obamas from Florida," haha.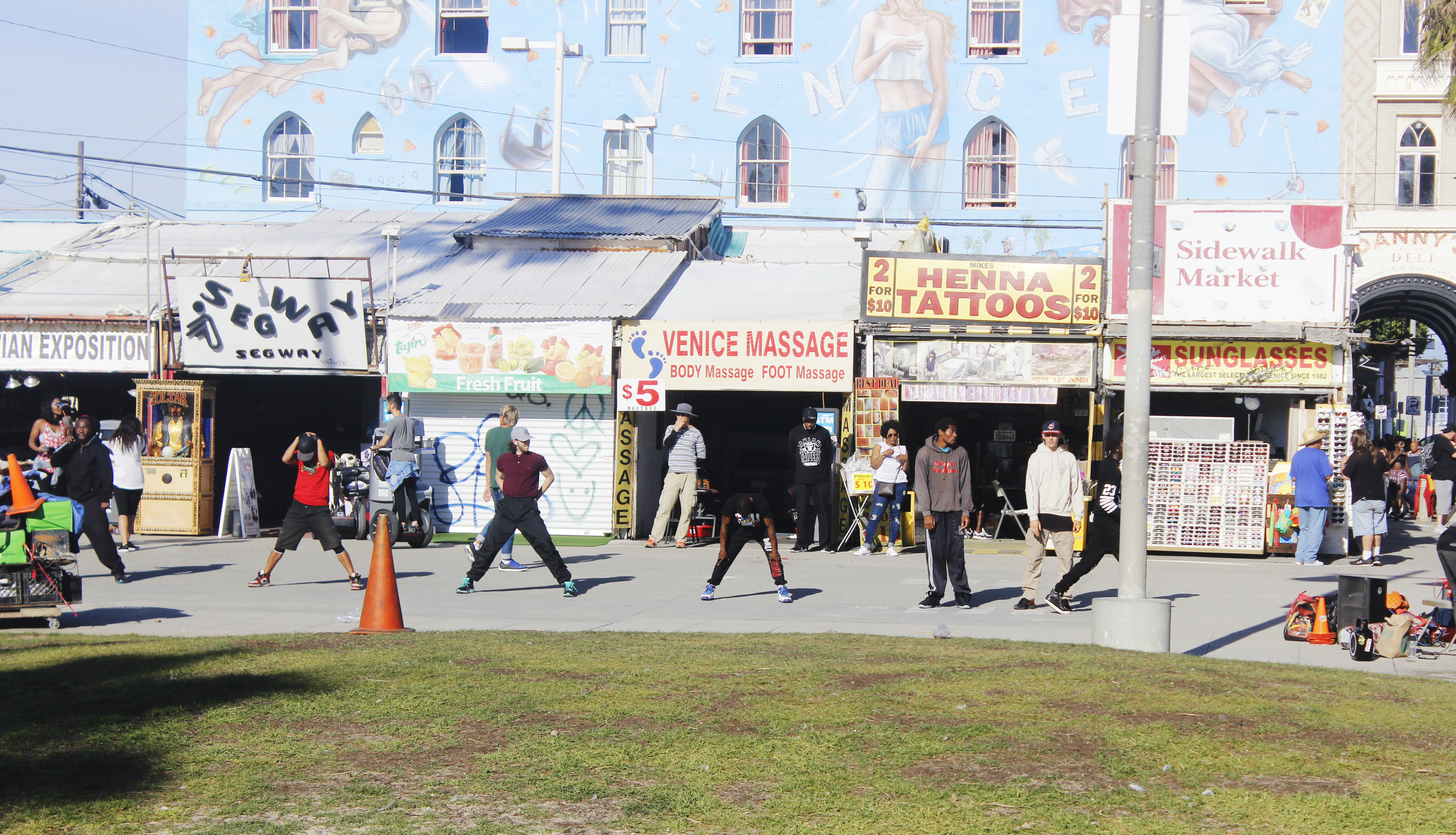 Once that was over, I saw a stand selling fresh fruit cups/bowls so I grabbed one. It was absolutely delicious.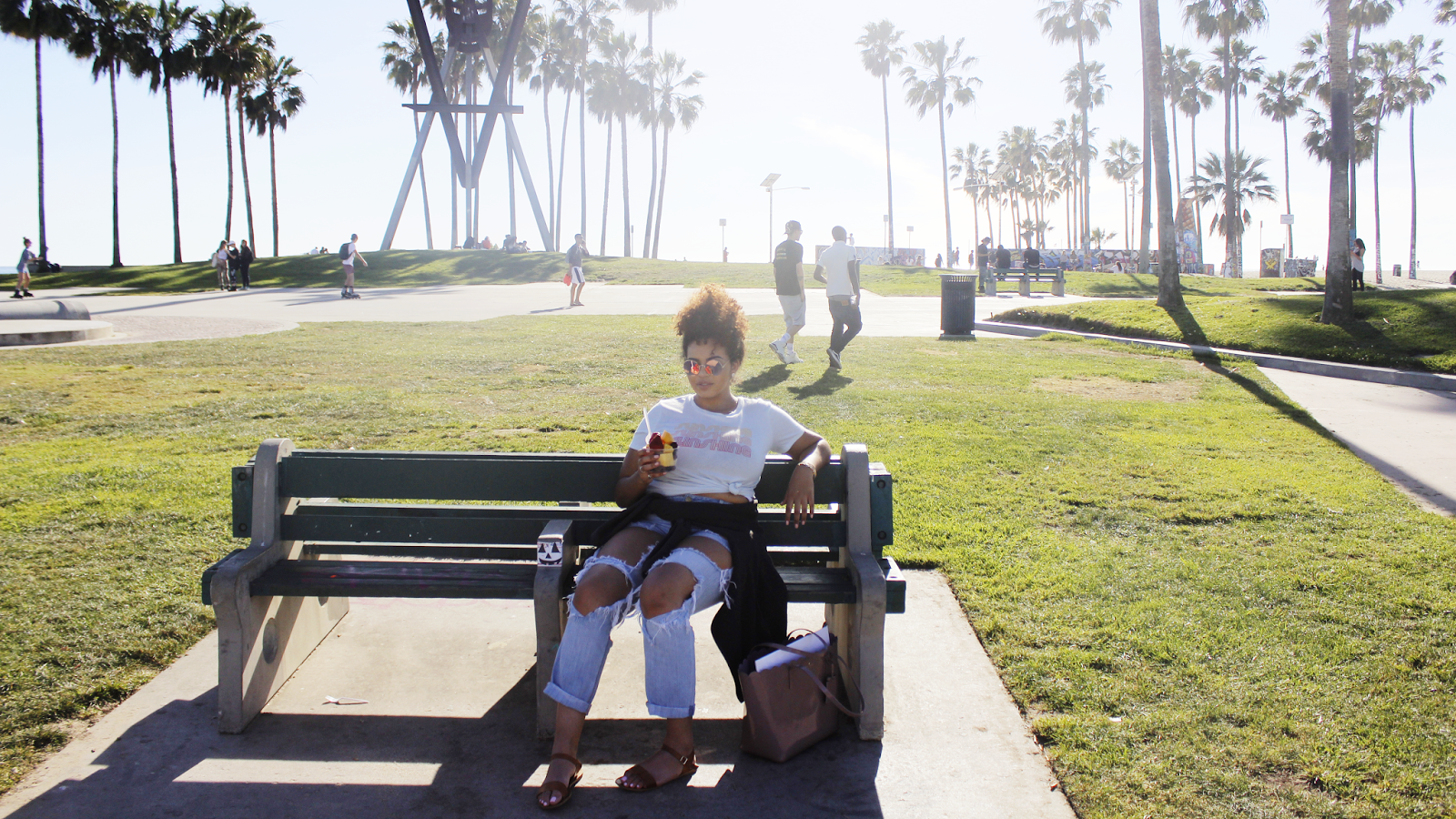 The remainder of the day we just walked around and really absorbed what we could of the area. Venice Beach was one of the coolest areas I've ever been to. The people were great, the environment was very lax. I'll definitely be sure to head back the next time I'm in Southern California.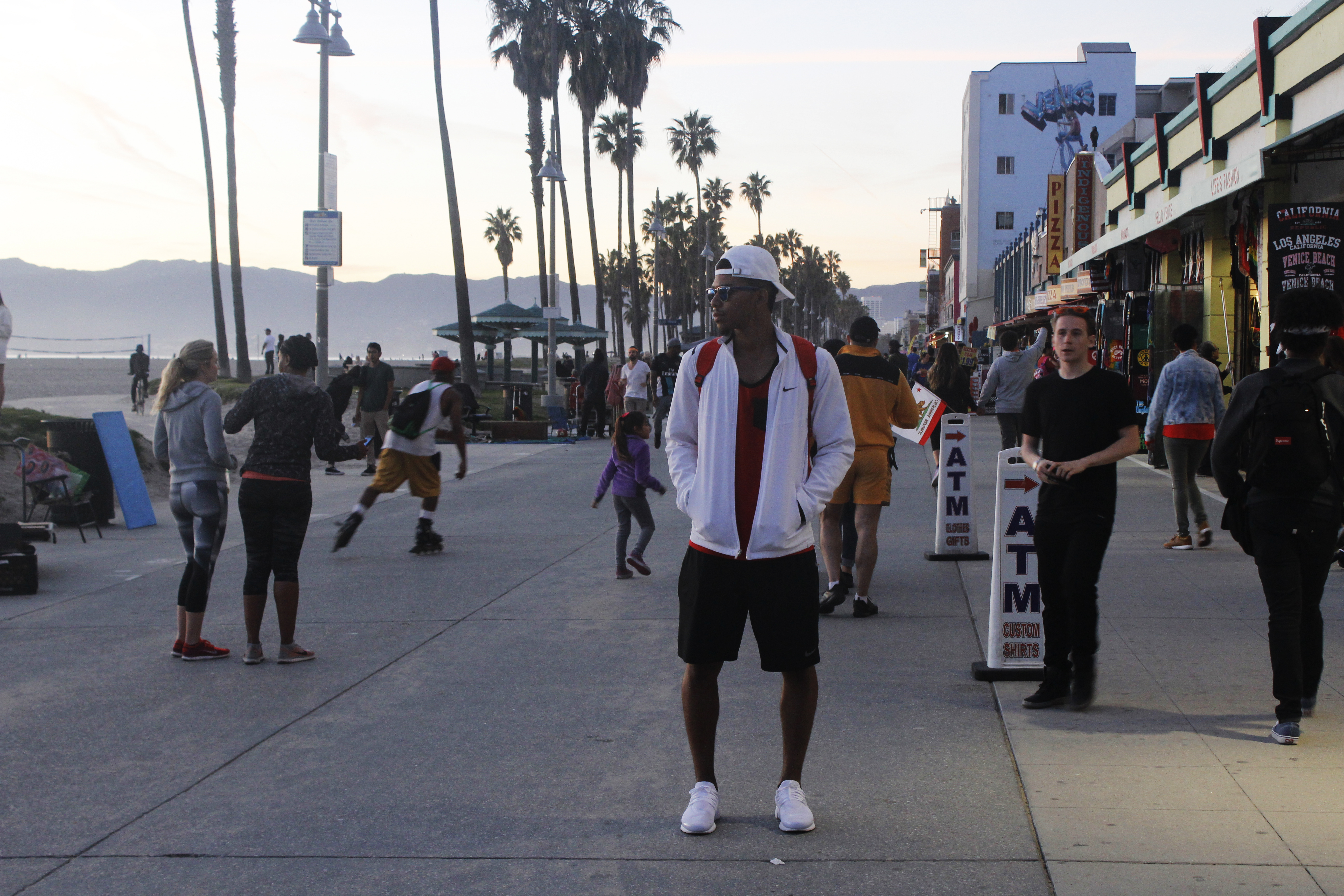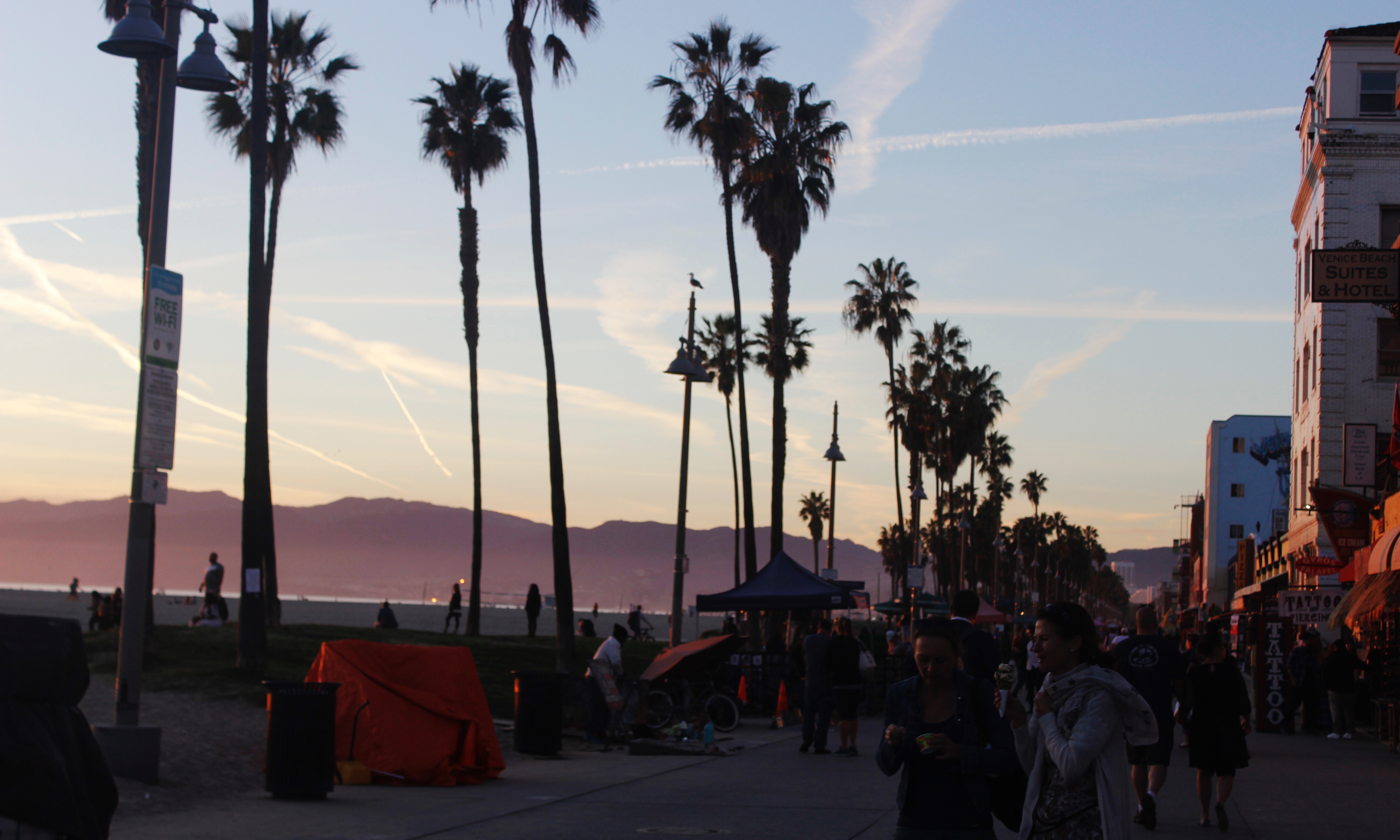 One thing we didn't get to do while we were there was bike the boardwalk, which is definitely on my bucket list for the next time I make it there. Have you ever been to Venice Beach? If so, how was your experience? Would you travel there again?